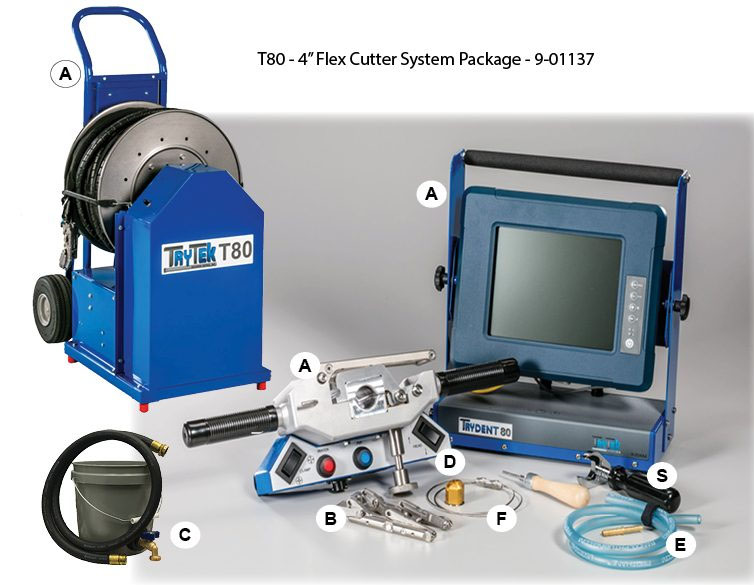 What Our Lateral Cutters Can Provide
When you're expanding your range of plumbing services to include trenchless repairs or need to invest in additional equipment to serve more clients, it pays to invest in quality tools. Robotic cutters are a wise choice. They enable you to boost productivity and enhance the quality and speed of sewer line restoration.
At PrimeLine Products, we proudly offer lateral cutting equipment that provides a wide range of features and services for your plumbing company.
Fast Results
The Flex cutter system delivers fast results. We offer cutting systems that work on pipes ranging from 3 to 18 inches in diameter, and each system offers speedy yet reliable results. You won't have to repeat cuts, and the robots don't break the smaller-diameter pipes. This saves you time and money.
Accurate and Precise Cuts
With our Picote Twister, Twister Mini, Twister Express, and Pipe Cutter Ultra Flex options for a reinstatement cutting system, you get accurate and precise cuts. These cutters handle diameter transitions in lateral pipes. They can also cut pipes with 90-degree bends. Not only do these cutters trim pipes, but they also remove nails, fins, slugs, tree roots, and other surface issues in pipes.
Ease of Use
When it comes to lateral sewer repair and rehabilitation projects, time is of the essence. Your customers don't want to wait for days for lateral reinstatement. Robotic cutting systems use reliable hydraulic power. The cutter's small footprint makes it ideal for use in tight working conditions. Their watertight compartments, centered heads, and clamshell designs make navigation and maintenance much more manageable.
Lateral cutters make it easier to rehabilitate damaged or failed lateral connections. They offer faster restoration times, efficiency, and a long lifespan. You can't beat the high-quality standards and cost-effectiveness of these tools. For additional information or to get a quote for lateral cutting tools, reach out to us at PrimeLine Products today.