Your Trusted Trenchless and Pipeline Equipment Provider
As a business owner or a pipework professional, you are met with the obligation to complete customer trenchless projects and rehabilitation in a timely manner. You need quality materials, specialty parts, and large scale orders quickly. PrimeLine Products can help. Our company has been in business for over 20 years, promoting the highest standards in the industry through quality trenchless equipment.
A Full Suite of Solutions
Here is a look at our trenchless equipment for sale:
PrimeLine Products Inc., is a full service provider of products for the Trenchless Rehabilitation Industry.
The professionals who represent PrimeLine Products, Inc., bring an extensive background in trenchless pipeline and concrete rehabilitation. Our team of professionals has the ability to understand the needs, expectations and technical requirements of our customers and know well the requirements of our industry and of our customers and vendors.
PrimeLine uses an engineered composite made of felt tube and silicate-based or epoxy ambient or heat cure resin to invert a liner into the lateral from the property line or cleanout to the connection with the sewer line, forming a "pipe within a pipe" to effectively repair broken pipe, leaking joints and other infiltrating defects in the lateral pipe. We also exceed expectations when they need a reinstatement cutting system.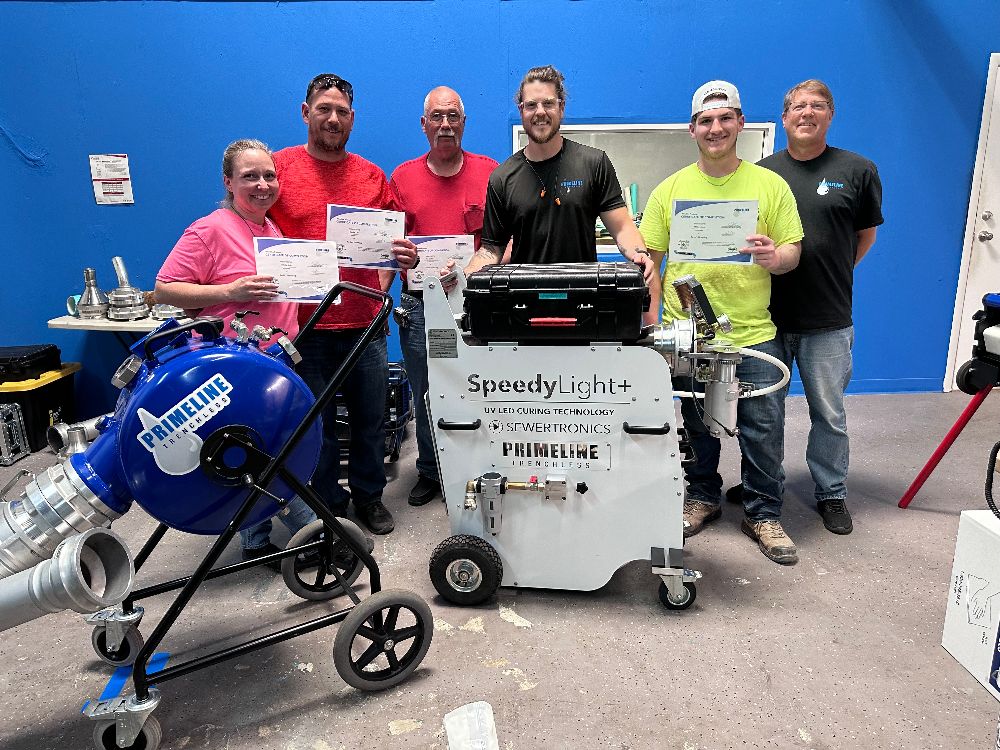 PrimeLine Products should be your first choice when you need a Flex cutter system and other industry-leading solutions, products, and training. Our mission is to be the best at delivering quality products to our customers, partnering with our vendors to address our customers' needs and working to ensure shared success among our customers, vendors, and our own business.
Get in Touch With PrimeLine Products
Providing accurate estimates from trained professionals who have been drug-tested and background-checked allows us to maintain our professional reputation with clients. Our professionally trained and certified employees are great assets for our family-owned and -operated business. Call us today or fill out the form on this site to schedule your consultation with PrimeLine Products or to get a free quote.
Learn More About Our Inventory









Ready to Order With Primeline?
At Primeline Products Inc., our friendly staff is ready to assist contractors and plumbers with all of their questions and concerns.
Contact Us