Undergo Training With PrimeLine
Make the most of the many training opportunities we offer here at PrimeLine. Undergo training with the expert team that is a renowned Picote Certified Installer. We emphasize a hands-on approach to our training program, so you will gain the necessary skills and confidence to get the most out of your tooling and equipment.
Rest assured that we possess the technical ability and experience to travel to you and train your crew in the field. We also have a complete training center in Altamonte Springs, which is just minutes away from Orlando. You may choose from our established class structures as well as completely customizable classes.
Group size is limited to 3 each without prior approval from PrimeLine.
Here are the topics we offer in person.
Picote Brush Coating Certified Installer or PrimeLine Trenchless CIPP Certification
Becoming a Picote Brush Coating Certified Installer includes pipe preparation, setup and operation of the Smart Mixer
Becoming a PrimeLine Trenchless CIPP Installer includes pipe inspection, preparation, and post inspection procedures.
Each topic runs for 2 days.
Picote Brush Coating Certified Installer with PrimeLine Trenchless CIPP Certification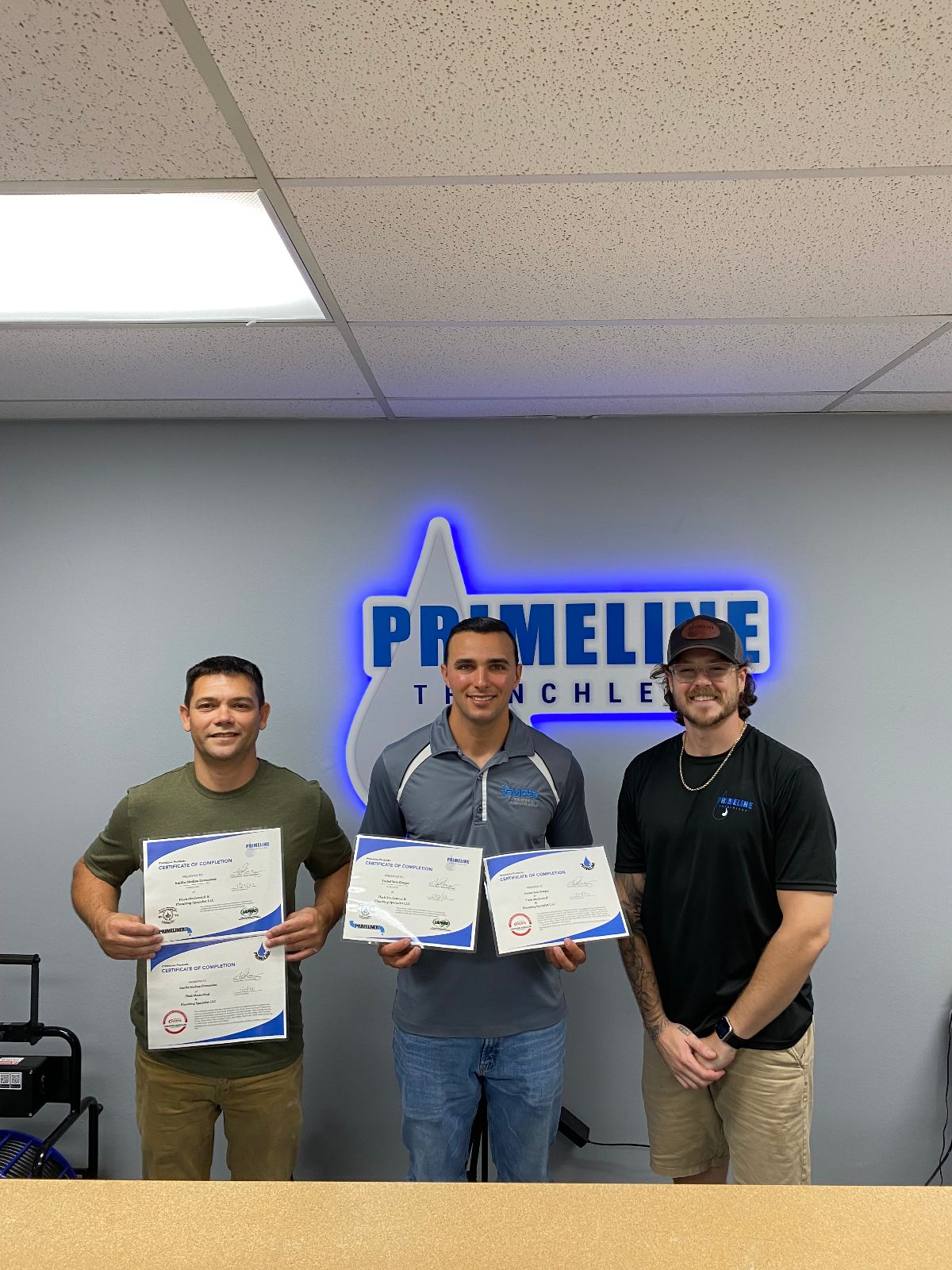 Customized Training  Customized Training Programs – be sure to contact us to discuss your options and pricing (typically $1200/day in-house or in-field)
Virtual Training Topics – General topics are priced $500 for up to 4 hours, Picote Brush Coation is priced at $650 for up to 4 hours. Each session is recorded, with a copy provided after the training.
Onsite Technical Support – $1200 per on-site day. All costs are quoted and approved before booking.
All standard classes start at 8 AM. Be sure to contact PrimeLine today.
Ready to Order With Primeline?
At Primeline Products Inc., our friendly staff is ready to assist contractors and plumbers with all of their questions and concerns.
Contact Us