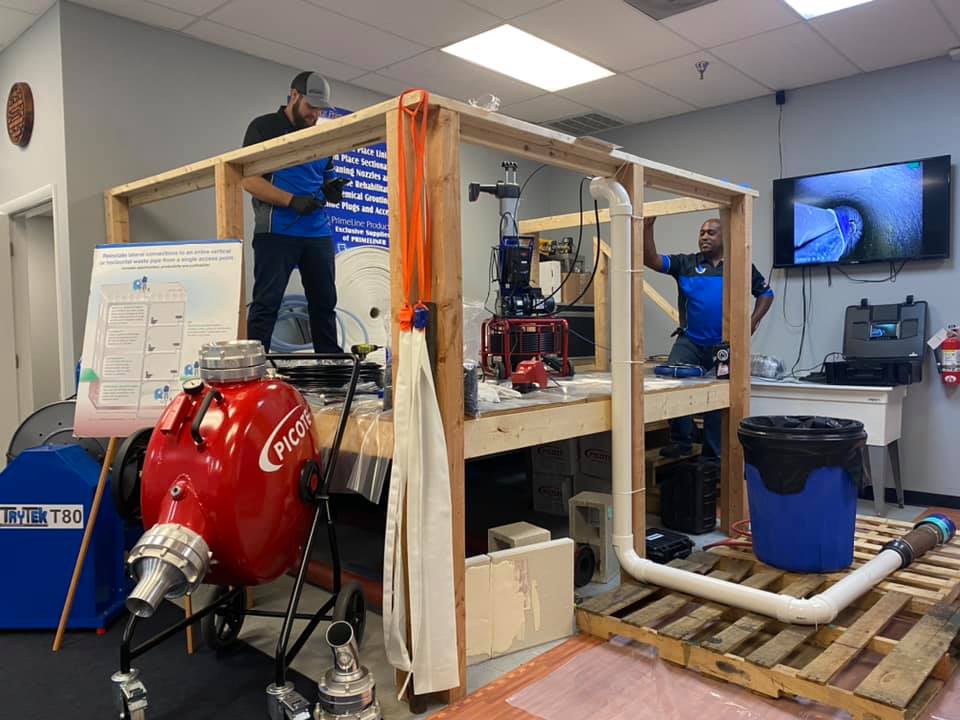 Fast Facts About High-Performance Coating
When you're maintaining, repairing, or installing manholes, you need trenchless equipment that can perform even under the toughest of conditions. Epoxy coatings are designed to work along with your equipment to create manholes that resist the onslaught of materials and extreme environmental conditions.
Primeline Products Inc. proudly offers reliable coatings to protect and enhance your work.
Withstand Extreme Temperatures and Humidity
High-performance coatings stand up to humidity exceptionally well. They don't allow mold, algae, or bacterial contaminants to thrive on surfaces. They don't chip, flake, or crack when exposed to extreme temperatures.
Protect Against Corrosion and Rust
The main enemy of pipe lining systems is corrosion. Acidic, alkaline, and greasy substances degrade infrastructure. Extreme heat, moisture, and biological agents also cause wear and tear on pipes and manhole openings. High-performance coatings significantly reduce the development of rust and corrosion.
Extend the Lifespan of Infrastructure
Coating manhole covers, pipes, and other materials extends the lifespan of the material. When applied with our trenchless pipe lining equipment, the high-performance coatings enhance the durability of heavy-use areas. This means that industrial, commercial, and residential infrastructure will last longer and have fewer service disruptions in the long run.
Protect the Environment
High-performance coatings protect the environment from sewage and chemical leaks. They strengthen the structure of metal, plastic, and other epoxy pipe lining products, so they're less prone to degradation, cracking, and abrasion.
Easy to Apply
When your crew is working underground, they'll appreciate the ease of application of our high-performance coatings. Only one application is required, and the coatings can be used with the epoxy pipe lining equipment you already have.
Our coatings extend the lifespan of plumbing infrastructure, protect the environment, and perform well under tough conditions. They're the right choice for extreme environments, including manholes, municipal sewer systems, and more!
Contact us at Primeline Products Inc. today for more facts about high-performance coating and our trenchless equipment for sale.