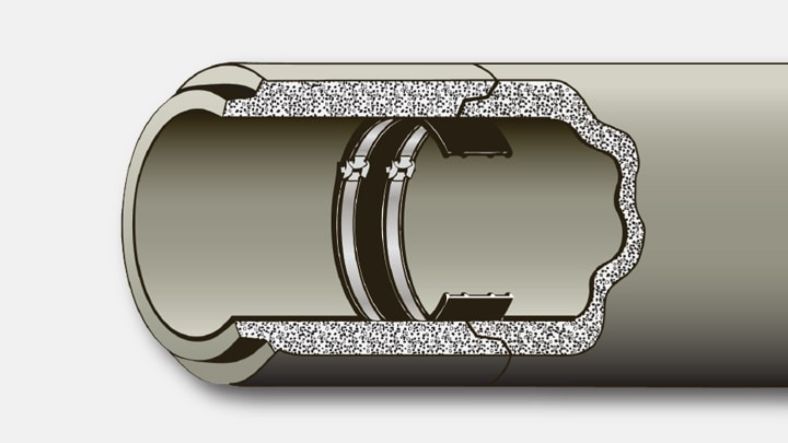 Benefits of Our Versatile Manhole And Joint Sealing Products
Water infiltration is one of the most common and frustrating challenges that trenchless rehabilitation specialists have to deal with. At PrimeLine Products, we offer a wide range of chemical grouting supplies that stop water from going where you don't want it. Our versatile joint and manhole sealing products are designed to help your projects go as smoothly as possible.
Form a Perfect Seal
With our manhole and joint sealing products, you can form a perfect seal around any opening. If you're dealing with an active water leak while also trying to make a repair, you need our chemical grout products. They stop active water intrusion from manholes, catch basins, grease traps and of course pipes. The grout keeps out the ground water as well as the surrounding soils that enter into the system and along with the water.
Versatile Applications
Our chemical grouting accessories and equipment are useful in a variety of applications and different types of structures. With a long shelf life, it is easy to keep it on hand for your trenchless rehabilitation projects, including pipe relining and manhole rehabilitation. With a mainline packer and a lateral packer you can use grout to create lasting seals between joint segments and lateral sewer connections.
Long-Lasting Results
Avanti chemical grouting and our other grout products have a long lifespan. They do not degrade when exposed to oils, fats, some solvents, minerals, or water. They hold up to a wide range of temperatures. Avanti grout is also an excellent choice for tunneling and curtain grouting applications, which may demand more strength under high pressure.
Our chemical grouting products are durable, strong, and environmentally friendly (many are NSF 16 approved for drinking water). Whether you're sealing a manhole or pipe joints, you can count on our chemical grout to provide long term infiltration protection. The Infiltration Control Grouting Association (ICGA), a division of NASSCO, Inc. (National Association of Sewer Service Companies) has test results showing the useful life a grout application to be 25+ years and it is considered a permanent repair. For more details about our grouting products, get in touch with PrimeLine Products today. You can also learn more at https://www.sewergrouting.com/ , the website of The Infiltration Control Grouting Association (ICGA).