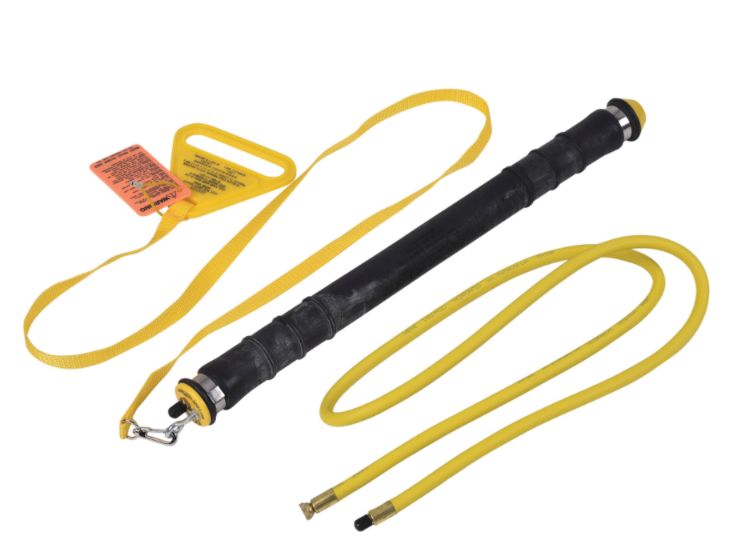 All About Cherne´s Long Test-Ball Plugs
Introduced in 1953, Cherne Test Ball plugs provide the industry with solutions that are simply more versatile than traditional plugs. These pipeline plugs are essential in testing drain, vent, and waste systems. No matter the type of pipe, PrimeLine Products is here to offer Cherne's long test-ball plugs for reliable results. Here is everything you need to know about them.
For Waste Stack Testing
PrimeLine Products recommends the Long Test-Ball plugs for waste stack testing. The alternative to mechanical pipeline plugs offers the best solution when in need to seal the rise and the run in performing a test. The original long test-ball plug includes a 3' extension hose, whole the MS2 plug includes a 5' one.
The Cherne's long test-ball plugs and pipeline plug accessories are useful to plug the rise and run of the sewer lateral sections. We also recommend them for sealing the wye to conduct sewer air tests. They are also made to withstand 13 pounds per square inch of pressure.
Large Usage Range
Our Cherne pipeline plug tools can be used for a variety of sizes. The Long Test-Ball plugs can take on a 1.75"-2.25" up to 5.5"-6.25" while the MS2 can handle 1.75"-3.25" up to 3.5"-6.25". Be sure to check with PrimeLine Products to determine which among the plugs are best suited for your project's needs
Tight Seal Ensures Accuracy
They also provide a leak-free seal thanks to their molded-in sealing ribs found on each end. No air or fluid will leak. This assures you of accurate sewer air test results. In addition, the MS2 Long Test-Ball plugs we offer from Cherne inflates first and deflates last so you can expect to experience absolutely no backsplash at all
Reach Out to PrimeLine Products Today
All our mechanical and pneumatic plugs are quick and efficient to use. You won't have to fumble with them in difficult conditions when time is of the essence. Let Primeline Products address your waste stack testing needs with Cherne's long test-ball plugs. For more details, get in touch us today.