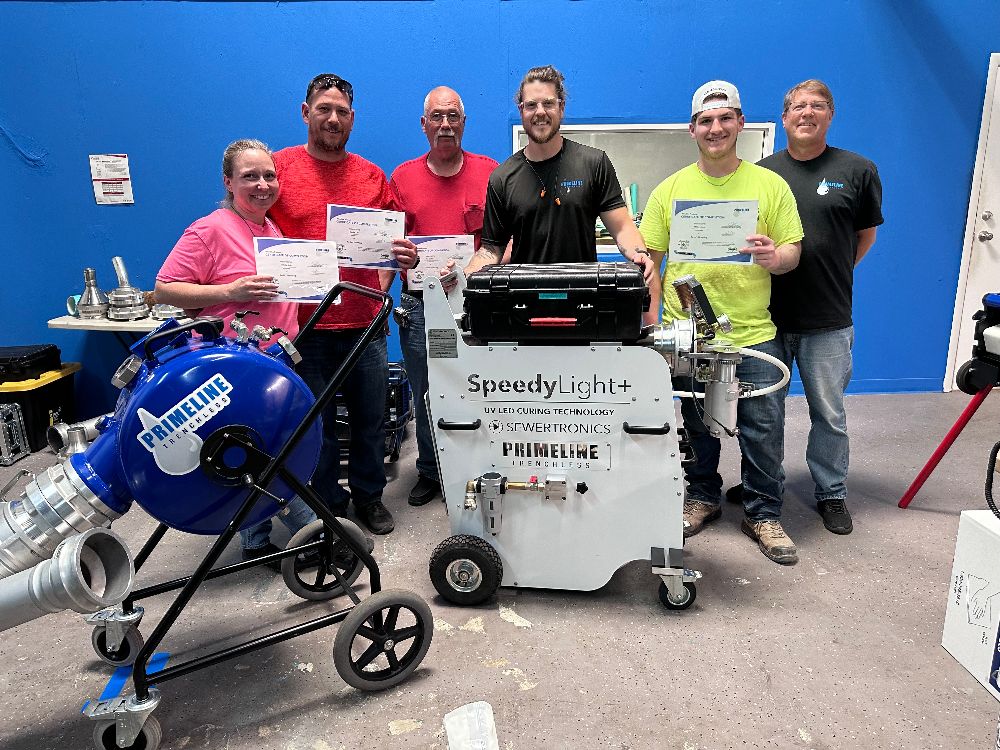 Why We Recommend SpeedyLight+ LED for Repairs
Even when you aren't racing against the clock, it's always better to get the job done quickly if you don't have to sacrifice quality. That's why PrimeLine Products recommends SpeedyLight+ LED as a premier repair solution. It offers the full package of speed, efficacy, and efficiency that will put you on top of your customer's list of favorite trenchless suppliers.
Be an Industry Innovator
This industry is the definition of a classic and conventional one, but that doesn't mean there isn't room for breakthroughs. Adopting UV LED curing and other cutting-edge technology is a powerful way to step forward into the future without making a big investment. It's a great way to impress your clients without the headache of adapting your people and equipment to a new paradigm.
Accelerate Your Results
Waiting for conventional pipe curing methods is a lot like sitting around watching paint dry. It's not really productive or value-adding, but you have to do it. Fortunately, your team doesn't have to sit around wasting valuable daylight when they show up to a job with SpeedyLight+ technology.
This LED curing system is highly portable, which means it takes less time and manpower to set up, operate, and pack up. It can also cure pipes up to five times faster than conventional technology, which means you can get great results in only a fraction of the time.
Impress Your Customers
Customers don't want you to cut corners, but they definitely appreciate a job well done and done quickly. After all, the sooner you conduct repairs the sooner they can get back to living their lives. Fast and long-lasting results lead to savings, which is always a good way to make an impression.
PrimeLine Products doesn't just provide cutting-edge solutions, we also equip our clients with effective training so they can put these tools to good use. Please contact us today to learn more about our training programs and product lines or to discuss the needs you are facing right now! Head over to our online store to make a purchase.