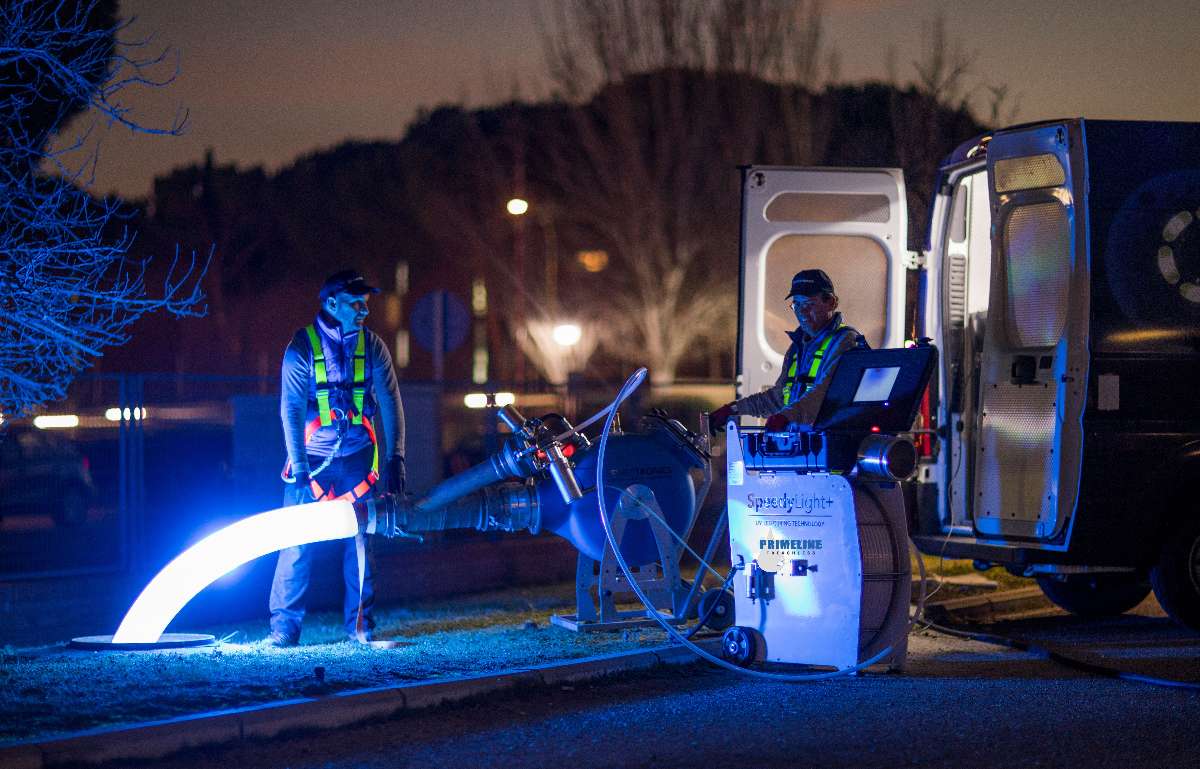 Why SpeedyLight+ LED is Your Best Bet
As an innovator in the field of trenchless technology, PrimeLine Products is excited to offer SpeedyLight+ LED as one of our key products. This technology has a lot of potential benefits for service providers and their customers, so we encourage you to consider it as part of your lineup.
The benefits below are just a few reasons you should consider this curing method for your plumbing projects.
SpeedyLight+ Basics: Safety and Efficiency
This technology is a portable system for curing pipes via a LED head. The head is deployed on a flexible hose that cures resin directly as it proceeds through the pipe. This type of curing method can be up to five times faster than conventional methods and doesn't entail the hazards found in the application of chemicals or pressurized steam.
Solutions for Any Scale
The portable and slim nature of the technology makes it a perfect choice for all kinds of projects, whether it's a narrow residential line or sprawling commercial infrastructure. The ability to scale with the demands of most types of pipe curing projects is a major benefit all by itself. Versatile technology also cuts down on operating costs, improves response time, and reduces training requirements for new team members.
Better Precision and Navigation
Another benefit of this type of UV LED curing is versatility and ease of navigation. The equipment can turn tight corners at up to a 90-degree angle and is capable of vertical or horizontal movement. It can also navigate pipes at a rate of over 3 feet per minute, which allows even small teams to handle big systems effectively.
PrimeLine Products serves trenchless providers with exceptional equipment for sale in our store that are made with responsive designs, high durability, and strong materials. We encourage you to reach out to us to learn more about product specifications as well as any concerns or questions you have about the technology!