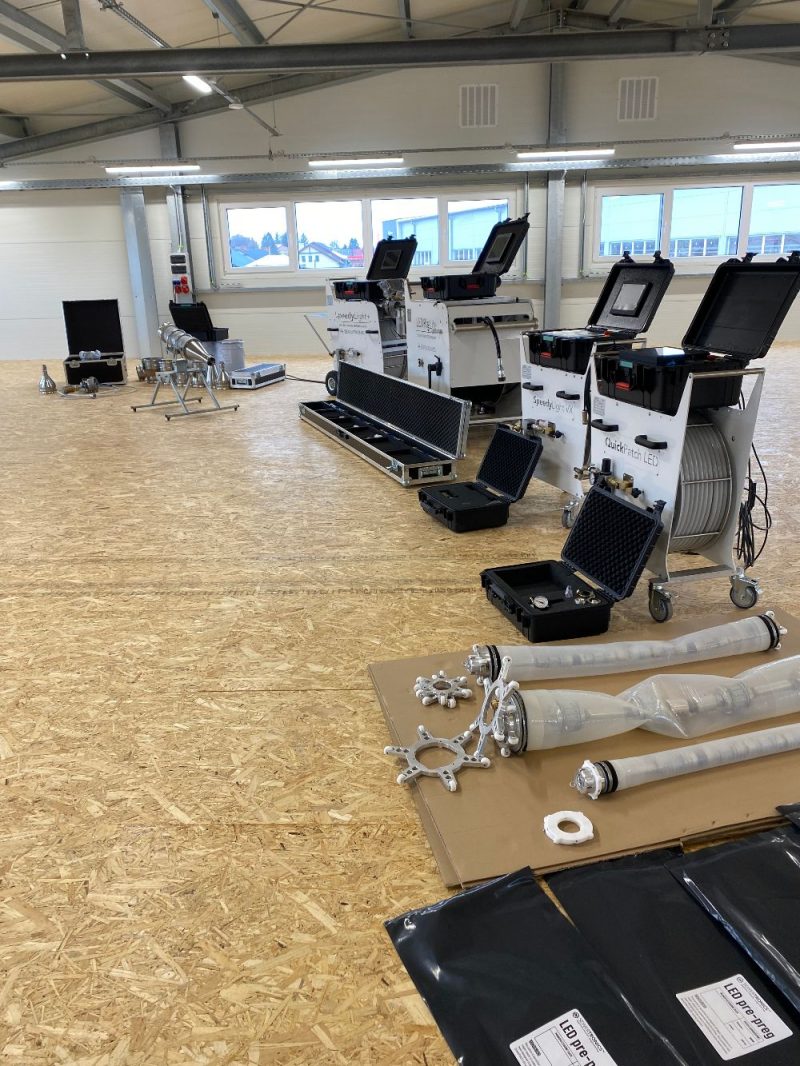 Benefit from Lateral Connection Repair
The lateral connection is one of the most crucial junctions in any domestic or commercial plumbing system. It can also be one of the most difficult to access and repair with conventional methods. That's why PrimeLine Products encourages our clients to consider innovative lateral pipe lining equipment and solutions when addressing these concerns.
Speed Up Your Service
Speed is of the essence when carrying out trenchless repairs, which is why lateral pipe lining is such a useful tool to have at your disposal. The ability to address a cracked pipe, loose juncture, or more serious damage is very valuable for a busy team. Our trenchless lateral connection repair systems only require a fraction of the time compared to conventional methods. We also provide the Picote system, which is one of the most trusted today, if not the most. Rest assured that we offer only the best of the best in the industry.
Minimize Property Restoration
Getting the job done quickly isn't the only concern for most projects. Property owners are often protective of their lawns and landscaping, so they greatly appreciate anything you can do to minimize collateral damage. A lateral pipe lining system that only needs a small access point can be a great way to impress aesthetic-conscious customers.
Provide Long-Lasting Solutions
Our lateral pipe lining supplies are designed to provide reliable and long-lasting results. Liner resin not only addresses the current problem, it can also strengthen the entire line and connection to reinforce it against additional damage. It's also specially formulated to withstand temperature fluctuation and pressure. Liner tubes are also an excellent trenchless solution that covers all the bases and can resolve multiple issues in one stroke. These are designed to provide maximum strength and durability with minimal impact on water flow.
Your Source for Lateral Connection Solutions
Trenchless solutions start with exceptional lateral lining materials, but they don't end there. PrimeLine Products follows through on our customer commitment by offering training programs for all our product lines. We also encourage plumbing professionals to contact us today to learn more about the technical specs of our products and discuss how they can address your current needs!