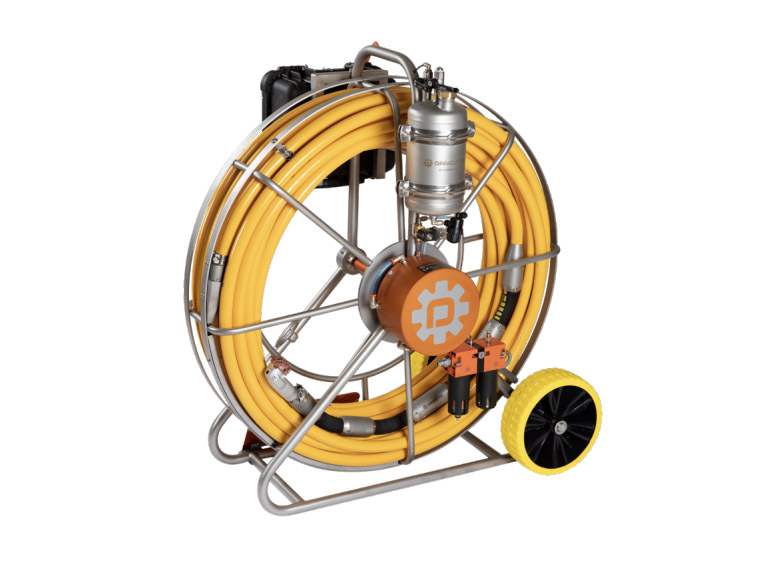 Why We Recommend Dancutters
When it comes to lateral cutters, nothing beats the flexibility, adaptability, and reliability of Dancutters. At PrimeLine Products, we recommend Dancutters to contractors who want reliable cutters that are easy to maneuver, quick to set up, and adaptable to nearly any type of pipe reinstatement.
Let's take a closer look at why we recommend Dancutters for so many trenchless pipe rehabilitation projects.
Cut Through Anything
The Dancutter Super Flex Cutter set and Maxi Flex cutter system can easily cut through PVC, cast iron, cement, concrete, steel, and fiberglass pipes and liners. Contractors also use them for milling, grinding, and buffing mineral deposits from pipe interiors. These multi-purpose tools allow you to accomplish multiple tasks with ease.
Clear Debris
Instead of needing extra tools and equipment to clear tree roots, mineral deposits, and grease from pipes, the Dancutter does it for you. This allows you to open laterals and get wastewater flowing through them again. The Dancutter also allows you to restore full capacity to pipes, so your customers will have fewer problems with low water pressure or sewage backups.
Work on Complicated Pipes
The Dancutter's flexible hose navigates through all types of plumbing configurations. Easily guide it through one or more 45- or 90-degree bends. The heads move around the bends and corners without getting stuck or slowing down the process of cutting or clearing debris. The 12-inch color viewing screen allows you to monitor the Dancutter's progress through any length of pipe.
The Dancutter's power allows it to clear obstructions and debris or cut through just about any material in a minimum amount of time. Constructed from durable stainless steel and featuring an ergonomic design, these cutters are built to last.
For more information about this reinstatement cutting system and how you can take pipe reinstatement methods to the next level, contact PrimeLine Products today.