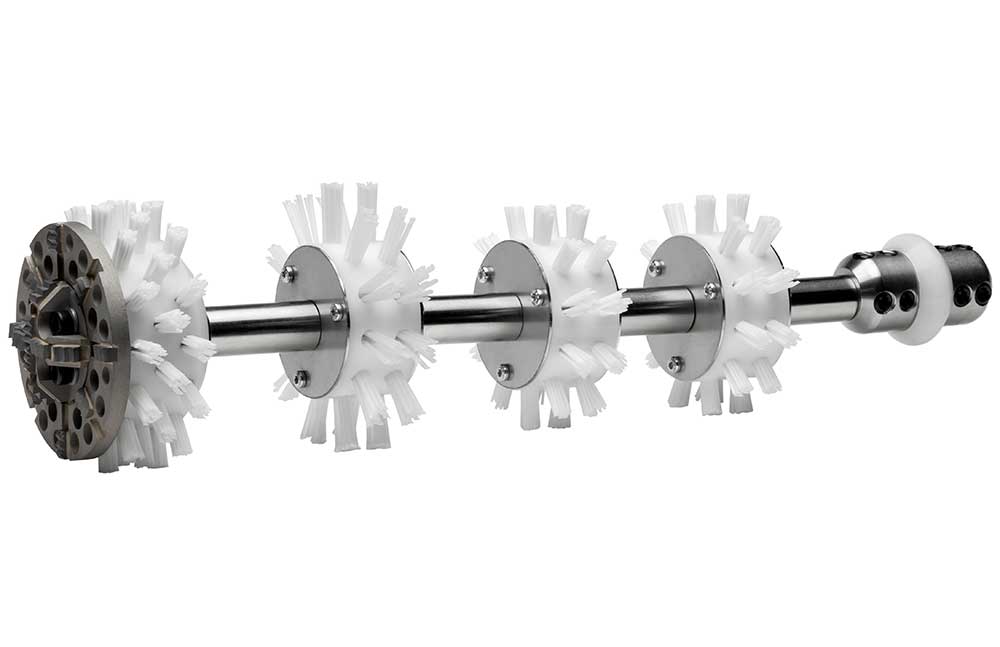 Our Full Range Of Cutters
Trenchless pipe rehabilitation allows you to completely reinstate a damaged lateral in a matter of hours, with no excavation needed. Once the new pipe is in place, you'll need to connect it with the main sewer line, and that's where our reinstatement cutting system enters the picture.
At PrimeLine Products, we're proud to offer a full range of cutting systems for small-diameter pipes, including these helpful solutions.
T80 Small Pipe Package
If you primarily work on small residential sewer laterals, our T80 small Flex cutter package is the right choice for you. Use it on pipes measuring three to six inches in diameter. Our packages include exhaust, tow, antifreeze, hardware, and camera kits for added functionality.
T80 4-Inch Package
The T80 is our Flex cutter system. It works on 4-inch pipes. With a footprint of just 23 inches, it allows you to work from a sump pit, sewer clean-out, or other small access areas. The Flex cutter navigates around multiple curves and bends of 45 to 90 degrees. Use it on the main or basement level of homes needing lateral sewer reinstatement.
T150
Made for pipes five to 18 inches in diameter, the T150 offers an improved design and more features. These lateral cutters include a centered head, which easily negotiates offsets and obstacles. It powers through tree roots, mineral scale, and more. It's Wi-Fi compatible, and you can control the cutting head with an Xbox controller or a joystick. Swap out a new ram within minutes to minimize downtime in the field.
Reinstating pipes is easier with our robotic cutters. At PrimeLine Products, we've selected products that you can trust in tough environmental conditions. All of our cutters are made to last and deliver accurate and precise cuts every time.
Contact us today for more information or to order any of our cutting systems!