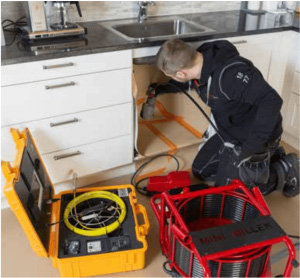 Why Go Trenchless to Guarantee Productivity
Due to America's aging plumbing infrastructure, you'll be performing plenty of sewer pipe repairs and replacements for home and business owners. When a customer's sewer lateral fails, they can't just wait for days and days to get it fixed. The trenchless method of pipe rehabilitation is a guaranteed way to boost your productivity.
Let's take a look at how the trenchless equipment we offer at PrimeLine Products can make your business more efficient and productive.
Minimal Digging
One of the slowest parts of traditional pipe repair is the digging process. Excavating a long trench is time-consuming and can take a couple of days, depending on the length of the lateral and the type and condition of the soil. With trenchless pipe lining equipment, you can use an existing manhole or sewer clean-out or dig just one small pit for the equipment.
Versatile
Older plumbing systems are often full of surprises. With trenchless pipe lining systems, you'll be able to rehabilitate pipes with 45- to 90-degree bends, vertical and horizontal sections, and indoor and outdoor pipes. The equipment works on pipes in a range of diameters and those made of cast iron, PVC, clay, concrete, and other materials.
Easy to Set Up and Use
Our epoxy pipe lining products and equipment are easy to set up. Within minutes, you'll be able to visualize the problem and initiate the repair process. We offer rapid-curing epoxy resins, so you'll be able to complete a pipe rehabilitation project in a matter of hours instead of days.
Trenchless pipe repairs don't take as long, yet they offer the same reliability, durability, and effectiveness as traditional methods. With the right equipment, you'll be able to perform more repairs for your customers. For more information about our trenchless equipment for sale, contact us at PrimeLine Products today!