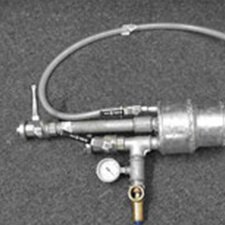 All About Hot-Water Curing
When you've got a long list of customers in need of lateral pipe repairs, you'll want lateral pipe lining equipment that gets the job done accurately and efficiently. At PrimeLine Products, our Maxliner Hot Kick lining system offers hot water curing. This rapid process reduces the amount of time that it takes to rehabilitate a damaged pipe.
Let's take a look at this hot-water curing system, its advantages, and when to use it.
How Hot-Water Curing Works
Our Hotkick lateral pipe lining system works like a boiler on wheels. It heats water and makes steam, which you can use to cure different types of resins after lining a lateral pipe. Instead of waiting up to a full day for resin to cure at ambient temperature, the hot-water curing process cures the resin within a couple of hours.
When to Use Hot-Water Curing
Pipes have a tendency to freeze and burst in frigid temperatures. A wintertime sewer malfunction is also common in places with cold weather. We recommend hot-water curing and compatible lateral lining materials for use during cold weather. You can also use it during the warmer months of the year.
Easy to Use
The Hotkick's portability allows you to take it into homes, large yards, or anywhere else you need to use it. It's compatible with a wide range of our lateral pipe lining supplies.
Cost-Effective Repairs
Perform cost-effective sewer repairs with the Hotkick and our lateral pipe lining products. The rapid curing process means less time and lower labor costs on each project.
Hot-water curing offers a cost-effective and quick solution with results that last for decades. Your customers will appreciate the rapid restoration time and affordability of repairs performed with this curing method. To learn more about the Maxliner lateral lining equipment or any of our other trenchless pipe rehabilitation products, contact us at PrimeLine Products today!