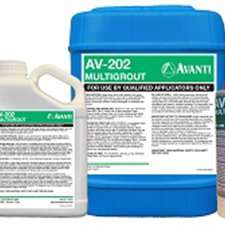 Why Avanti Chemical Grouting is a Great Option
Injection grout allows you to keep soil in place, create a seal against moisture, and prevent groundwater intrusion. Avanti chemical grouting is widely regarded as a great option for a variety of plumbing uses. At PrimeLine Products, we stock all of the varieties of Avanti's chemical grout, and here are several of the reasons why.
Durability
A top feature of Avanti's chemical grouting products is its durability. The acrylamide grout has a lifespan of at least 362 years. Considering the typical lifespan of a plumbing system is 50 to 70 years, the grout will far surpass the lifespan of the pipe. You won't need to apply any grout again until the pipe is replaced.
Versatility
You can use Avanti grout for multiple applications. When making underground repairs or adding cable, phone, or fiber optic lines, the chemical grout can be used for manhole and joint sealing. It also works for encapsulating hazardous spills. Plumbing contractors use it for stabilizing sandy soil. Avanti's grouts control groundwater and prevent infiltration into septic tanks, underground storage tanks, potable water lines, and more.
Strength
Avanti's chemical grouts offer unsurpassed strength. Their compressive strength makes them ideal for crack injections. Cracked pipes experience considerable exterior and interior pressures, and this grout handles it without shifting, expanding, contracting, or degrading. It permanently bonds to the pipe, so nothing leaks in and nothing seeps out. Easily apply the Avanti grout with our chemical grouting accessories and equipment.
No matter what type of plumbing project you're doing, keeping chemical grouting supplies on hand is a smart decision. Avanti chemical grout ensures a successful result that lasts for as long as the pipe. To learn more about Avanti products or for assistance with making your order, reach out to us at PrimeLine Products any time!