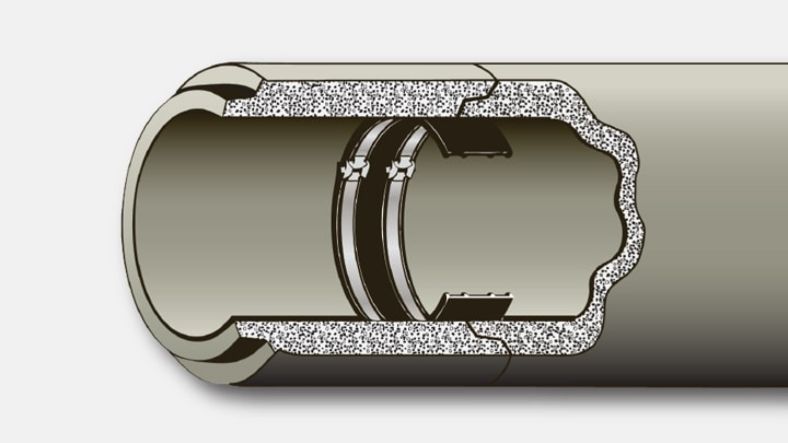 Trelleborg Internal Seal: Benefits and More
When your application requires the prevention of infiltration and exfiltration in underground infrastructure, count on the Trelleborg internal seal products we offer at PrimeLine Products. Along with chemical grouting, these seals provide exceptionally strong and long-lasting seals for pipes in a variety of diameters and materials. Familiarity with the benefits and features of Trelleborg internal seals helps you make an informed decision about which pipe, manhole, and joint sealants to choose for your upcoming projects.
Protect the Potable Water Supply
In addition to using our durable and safe chemical grouting supplies around potable water pipes, Trelleborg internal seals help you put a stop to groundwater infiltration in potable water pipes. The flexible rubber seals expand and fit more tightly against the pipe when exposed to higher pressure levels. When water saturates the soil, these seals create stronger protection against contamination.
Easy to Install
We have selected Trelleborg internal seals for many reasons, including their ease of installation. Your technicians only need a torque wrench and socket for the installation of a Trelleborg seal. Use the same tools to remove the seals. These seals and our chemical grouting accessories and equipment withstand at least 30 pounds per square inch of internal and external pressure, and they easily hold up to intense mechanical forces.
Flexible Applications
Our Trelleborg internal seals work in reinforced concrete, ductile iron, cast iron, steel, PVC, vitrified clay, and HDPE pipes. They fit pipes measuring eight to 122 inches in diameter, which includes many residential as well as all commercial and industrial pipelines. The seals work with Avanti chemical grouting to prevent leaking from the pipe into the soil or underground structures.
Call us today at PrimeLine Products to learn more about the benefits, features, and specifications of Trelleborg internal seals as well as our other manhole and joint sealing products!