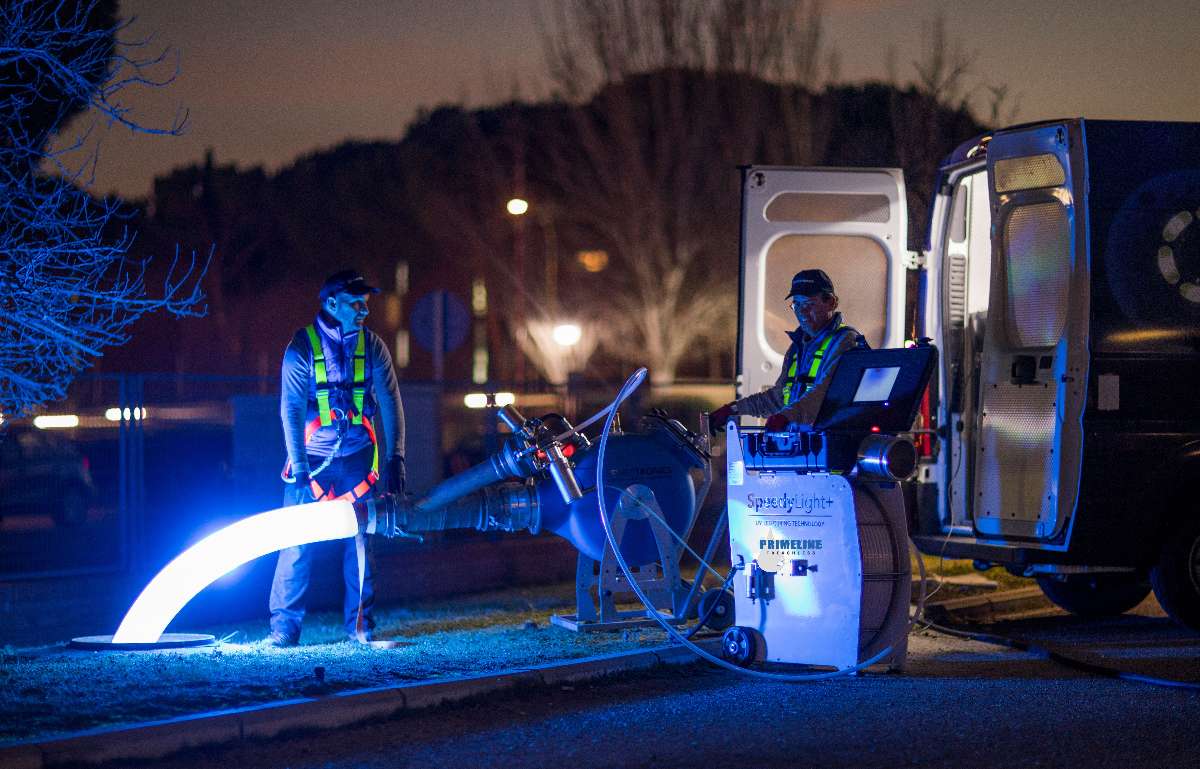 The Issues That SpeedyLight+ LED Can Address
SpeedyLight+ LED technology is one of the most innovative and exciting solutions in the PrimeLine Products line-up. These systems allow for effective and efficient curing of pipes through UV light exposure. They are not only fast-acting, but their portability and versatility make them an exceptional solution for various types of demanding situations.
Meet a Demanding Schedule
Many pipe curing projects are time-sensitive, which means customer satisfaction with the contractor depends on speed and efficiency. Fortunately, this is one area where the SpeedyLight system really shines. This technology allows for curing at a much greater speed than conventional methods, with cure rates of up to 5 times faster than traditional methodology. Logistically, it can cure at a speed of up to 1.2 feet per minute.
Navigate Complex Systems
Another issue faced by many trenchless plumbers is uncertainty about system design or excessive complexity of navigation. SpeedyLight+ LED addresses this issue thanks to its flexible design that allows for 90-degree turns in pipes with diameters as small as 4 inches.
Ease Environmental Concerns
Environmental impact and energy efficiency are also major factors when evaluating the viability of trenchless solutions. That's why this UV LED curing technology is designed to consume only about half the power of some other curing methods. Curing through light exposure also avoids the need to risk exposing people or the environment to the dangerous chemicals used in other curing methods.
Follow the Future of Trenchless Technology
Innovative and effective technology benefits contractors and customers alike. Getting pipes cured faster and cheaper is better for everyone and helps providers deliver great results on more projects.
We know that there are a lot of potential solutions and technologies to consider. That's why we encourage interested providers to connect with us and learn more about how this technology can take trenchless solutions to the next level. We also encourage you to visit our online store. Make a purchase today!