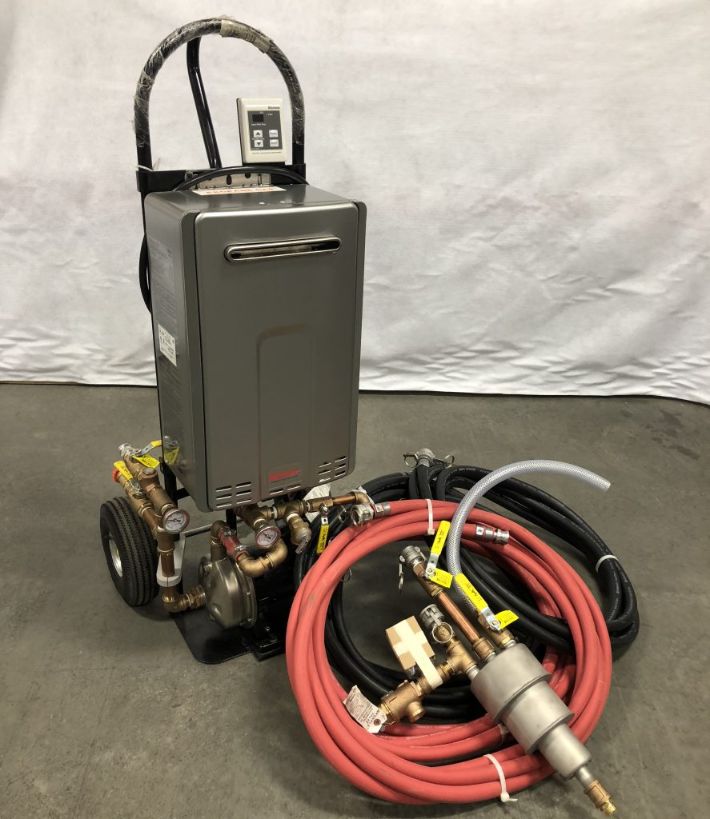 Hot-Water Curing With The MaxLiner HotKick
At PrimeLine Products, we make sure to provide the lateral pipe lining equipment you need so that every project goes as smoothly as possible. We are confident that our MaxLiner HotKick will help you complete more work orders in less time. This hot water curing system is small, easy to set up, and versatile in a wide range of applications.

How the HotKick Works
The HotKick is a mobile heating unit. Essentially, it's a boiler on wheels. Once the liner is inverted it will need to time to cure. As the cure time is dependent on the ambient temperature, this can take many hours, especially in cold weather. We all know time is money. Hot water curing can bring the total cure time down to just a couple of hours and that includes warm-up and cool down time!

Specifications of the MaxLiner HotKick
The HotKick system produces 199,000 BTU and includes all the hoses, temperature and pressure gauges necessary for curing lateral lining materials. Analog controls make the four-way control unit easy to read.

Benefits of Using the MaxLiner Lateral Lining System
The MaxLiner HotKick is portable. It's easy to move from one area to another when setting up your lateral pipe lining projects. It minimizes curing time on all types of lateral relining projects. When you need to repair a pipe in frigid temperatures, the HotKick makes it possible. It evenly and quickly cures epoxy liners even in sub-freezing temperatures.
Reach Out to PrimeLine Products
When you do a lot of lateral pipe lining work, you don't want to wait all day or night for the pipe to cure. That's a lot of downtime when you could be moving on to other jobs. With more than 20 years of experience in the trenchless pipe rehabilitation industry, PrimeLine Products is the right choice for all of your equipment needs. Contact us today for more information on our products.