The Max HotKick™ is a mobile heating unit for rehabilitation work on pipelines up to 8 inches in diameter. The HotKick is small and easy to handle, which makes it ideal to use in all circumstances and places. Special advantages include that rehabilitation can be carried out at low temperatures, hardening time for epoxy is shortened considerably and the unit is very portable as well as affordable.
Technical data on the MaxLiner HotKick™:
Heating System:
Moblie heating system with a fully encased circulation system. Includes connections, ball valves, and a manometer to optimize control of the water circulation.
Use:
For mobile or stationary use can be moved on step roller.
Diesel unit
Power: 55kw
Water flow rate: 5-7 g.p.m.
Temperature increase: ~105.8 degrees at 5 g.p.m.
Temperature: max. 203 degrees with thermostatic control
Power consumption: max. 300 Watts
Connected Voltage: 230 V / 50Hz or 110 V / 60 Hz
Watertight appliance plug
Type of protection: IP
Water Connections: 4-way control unit with temperature display; analogue
Weight: approximately 177 lbs.
Dimensions: L=36 inches, W=24 inches, H=49 inches
Range of use: up to 8 inches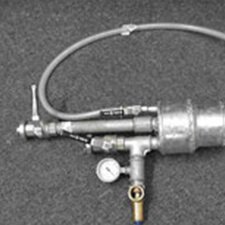 Boiler for Heat Cure
HotKick™ is a mobile unit equipped to increase production by decreasing curing time when doing lateral lining.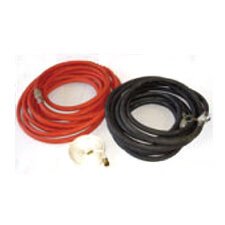 Boiler Hoses
Two Red 25´ supply hoses and two Black 25´ return hoses for water circulation. A 3/4″ x 50´ layflat hose used to distribute hot water to the far end of the cal tube.
Ready to Order With Primeline?
At Primeline Products Inc., our friendly staff is ready to assist contractors and plumbers with all of their questions and concerns.
Contact Us