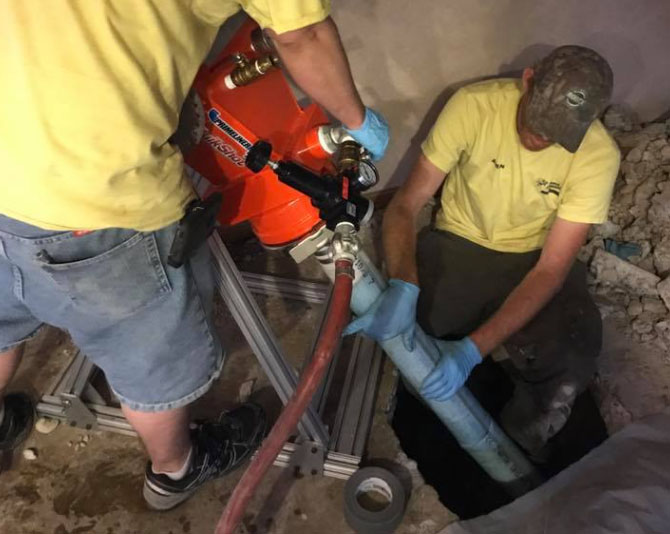 Essential Tips on Lateral Lining
Lateral pipe lining provides plumbing contractors with an efficient, cost-effective, and long-lasting solution for trenchless pipe rehabilitation. The best part is that customers appreciate the minimal disruption to the property and the fast restoration of sewer service. Whether you're just getting started with lateral lining or you're expanding your range of services, use these essential tips from Primeline Products, Inc.
Choose Interchangeable Tools
You only have so much room in your service vehicles. It pays to invest in a lateral pipe lining system that allows heads and other key parts to be swapped. Make it a point to choose a system that accepts different head types for pushing and cutting through different materials.
Plan for Ease of Use
Time is of the essence when it comes to repairing damaged sewer pipes. Clients don't want to wait, and your profitability requires a smooth process. Pick lateral lining materials that are easy to set up, maneuver into the access pit, and offer a fast curing time with minimal mixing or ventilation requirements.
Focus on Value
It's crucial to choose reliable lateral pipe lining equipment that won't break down in the middle of a tough job. Invest in equipment that's made to last. Reinforced seals, heavy-duty construction, and field testing ensure that the equipment withstands tough soil and environmental conditions as well as rough use by the installers.
Consider Growth
As your business grows, you'll need lateral pipe lining supplies to accommodate your large client base. Inversion units, liners and calibration tubes, and resins that work on multiple types and sizes of pipes will make it easier for you to grow your business.
No sewer pipe rehabilitation method is as reliable, affordable, or convenient as Maxliner lateral lining system. This process repairs all types of pipe problems without the inconvenience or disruption of a major excavation. Contact us today for additional tips about lateral lining solutions for pipe rehabilitation and many more.