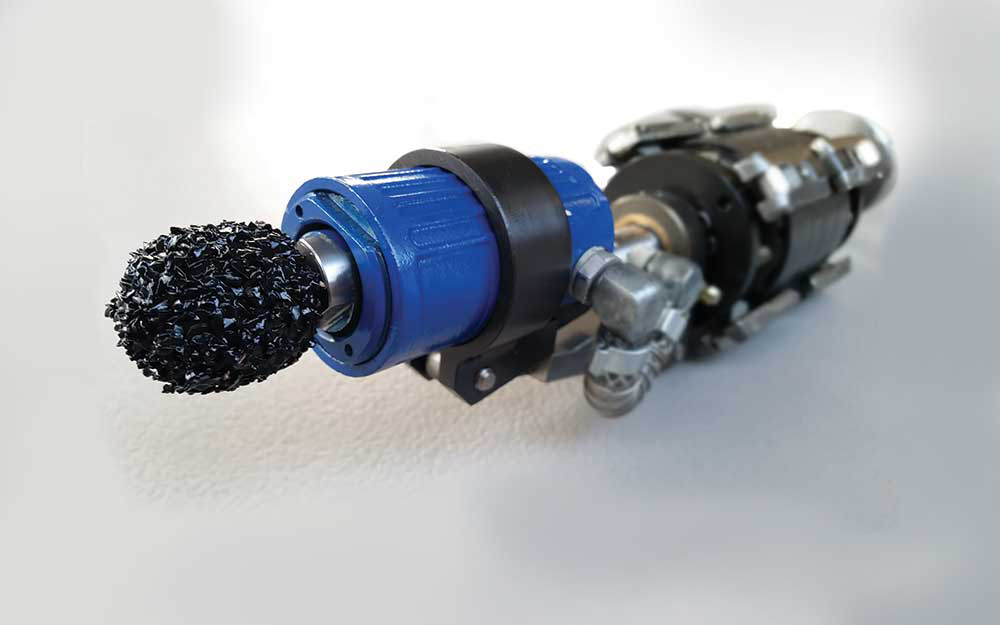 All About the Max MicroCutter
Taking care of your residential and light commercial clients' pipe rehabilitation needs is easy with the micro Maxliner lateral lining system. This mini robotic cutter allows you to expand your range of services and provide additional clients with efficient lateral and branch reinstatement services. At Primeline Products, we're proud to offer this high-tech and cost-effective solution to plumbing companies.
How It Works
The Max Microcutter lateral pipe lining equipment runs off compressed air. You can easily steer this pneumatic tool with a hand control that works like a radio-controlled car. Buttons lift and lower the head, making it easier to navigate tight spaces, bends, and corners.
Compatibility
It pays to invest in a tool that's compatible with the other components of your lateral pipe lining system. The Max Microcutter works with the other Maxliner tools and power supplies. With this addition to your tool collection, you'll be able to provide more service options to your customers.
Applications
Use the Max Microcutter to cut through four- to eight-inch pipes. It accommodates all residential and many commercial lines in need of reinstatement. Swiftly navigate around 45-degree bends that are just four inches in diameter. It works on all types of lateral lining materials so you can reinstate branch lines and side connections with ease.
Fast Results
The powerful motor of the Max Microcutter quickly can move through obstacles, including collapsed pipes and tree roots. The cutter comes with a storage case and accessories that expand the range of compatibility with different types of skids, cutter heads, and other lateral pipe lining supplies.
Efficient tools are a must when you're working a job with multiple reinstatements, complicated bends, and unusual connections. The Maxliner lateral pipe lining robot pairs with the other Maxliner products to rehabilitate pipes quickly and effectively. Contact us today at Primeline Products for additional product details.