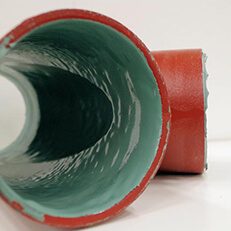 A Look at Pipe Lining Systems
When you're first getting started with trenchless pipe repairs, you may feel overwhelmed with all of the pipe lining systems available. At Primeline Products Inc., we make it easy to get started with pipe lining with our complete systems.
Let's take a look at the systems, as well as their advantages and features!
MaxLiner
MaxLiner is the worldwide leader in cured-in-place liners and trenchless equipment. These liners require just two operators to install. With this equipment, you can create a new pipe within the existing damaged pipe. The inverted tube inflates, and the resin cures with heat or steam. The result is a seamless finish that lasts for decades.
MaxLiner Tools
To complete your set of MaxLiner trenchless pipe lining equipment, consider a lining gun. It allows you to line hard-to-reach areas, such as drain openings. Select the Max MicroCutter for precision cutting.
Liner System Accessories
Do more with Maxliner accessories that pair with our epoxy pipe lining equipment. Our digital scales make it easy to prepare the correct amount of resin. With the calibration roller, there won't be any wrinkles in the liner. We also stock control boxes and plugs, vacuum pumps, and adapter rings.
MaxLiner HotKick
When repairing residential laterals, the portable Maxliner HotKick offers a cost-effective solution. Fueled by propane, it rehabilitates pipes measuring up to eight inches in diameter. It also shortens the hardening time of epoxy pipe lining products.
Thanks to pipe liners and trenchless pipe repair equipment, you'll be able to rehabilitate nearly all types of residential and commercial sewer laterals. If you're looking to expand your selection of equipment or want to start offering this service, don't fret. Our associates are here to offer product recommendations, guidance, and support.
To learn more about our pipe lining products and other trenchless equipment for sale, contact Primeline Products Inc., today!