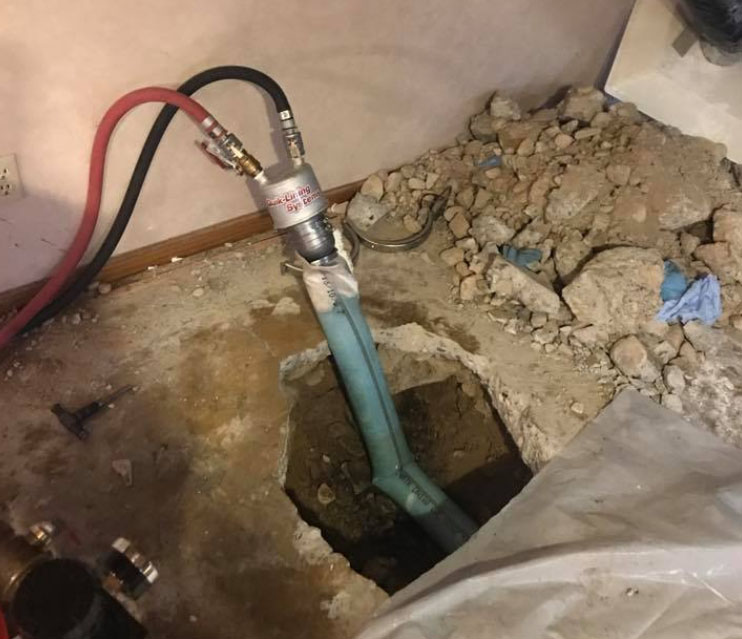 The Versatility of Ambient Cure Resin
Ambient resins consist of two or three separate parts. When your crew mixes them, they start to harden. These cost-effective lateral pipe lining supplies available at PrimeLine Products offer unmatched versatility for a wide range of trenchless pipe rehabilitation projects.
Offer More Services
When you have a commercial, industrial, or municipal client in need of manhole sealing or a lateral pipe lining system for a damaged pipe, ambient cure resin allows you to offer more services. Its chemical, heat, and combustion resistance makes it ideal for any application.
Correct Localized Issues
After performing an inspection with lateral pipe lining equipment, you might find that your customer's pipe has a localized problem, such as tree roots or a small area of corrosion. Ambient cure resin allows you to fix those issues without relining or replacing a pipe segment or the whole pipe. You and your client save time and money.
Apply in Any Weather
Sewer lines and other pipes don't only malfunction on clear, mild days. You might need to perform lateral pipe lining on a day that's cold, hot, windy, rainy, or humid. Ambient curing resin can be used in any weather conditions. It will still cure quickly, so your crew and customers won't have to wait long for service to be restored to the pipe.
Use It on Any Pipe
Ambient cure resin works on any pipe that needs restoration. It bonds with all types of lateral lining materials. Use it on cement, clay, cast iron, PVC, steel, or concrete pipes of any size.
Do more and get it done faster with our ambient cure resins. These resins work with our Maxliner lateral lining equipment and other lateral lining solutions to ensure successful results. For additional product details or to place an order, get in touch with us at PrimeLine Products any time.