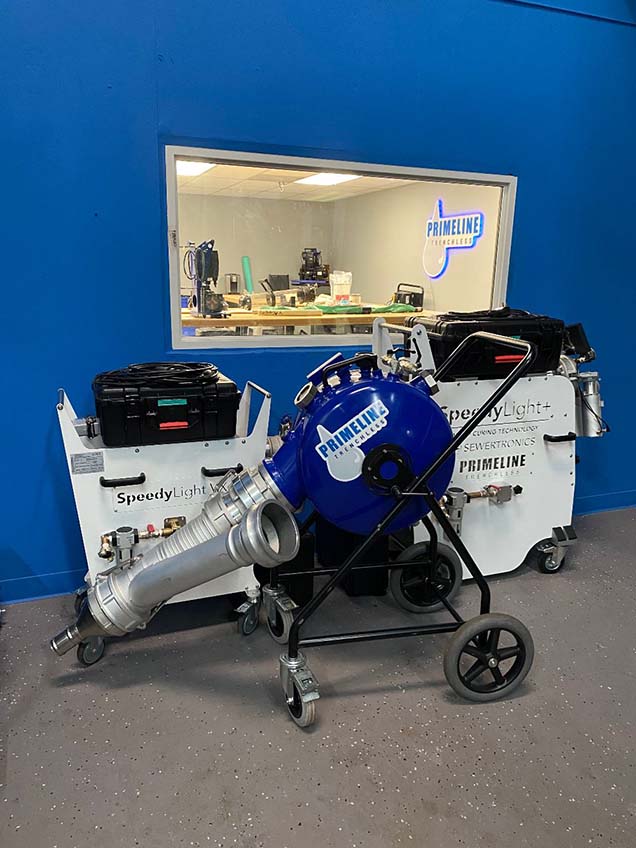 The Undeniable Durability of Picote Equipment
Premier contractors need premium quality trenchless pipe lining equipment that can perform even under the harshest of conditions. That's why PrimeLine Products proudly offers Picote equipment. We understand that to be able to provide your customers with the level of service they deserve, your arsenal of cutting-edge equipment needs to be precise, dependable, and built to last.
Versatility of Picote Equipment
Make short work of collapsed liners, process 1 1/4″ to 12″ drains, improve the performance of sluggish drain systems, and breeze through otherwise difficult pipe rehabilitation projects. Some of the applications of the impressive Picote trenchless equipment include:
Lateral Cutters
Drain Cleaning
Collapsed Liner Removal
Pipe Coating
Top-Notch Performance Even Under Tough Conditions
PrimeLine Products takes great pride in our holistic approach to trenchless solutions. That's why from our epoxy pipe lining products right down to our Picote products, you won't be left wanting in terms of quality. Picote is the premier name in the production of drain rehabilitation equipment.
Impressive Longevity of Equipment Built to Last
In this business, you can't afford to keep replacing your equipment and pipe lining systems simply because they keep breaking down on you during projects. With Picote equipment, you can rest easy knowing that they won't let you down at inopportune times. With both sustainability and environment-friendliness in mind, Picote's trenchless equipment can last up to 50 years.
Primeline Trenchless provides training and information to go along with our trenchless equipment for sale. Armed with the knowledge needed for proper maintenance, your Picote equipment is sure to serve you well for many years to come as you undertake various repair jobs. Don't go to the trenches ill-equipped; make sure to check out our Picote product line today for top-notch versatility, precision, and unmatched dependability.
Connect with us today for foolproof trenchless solutions!