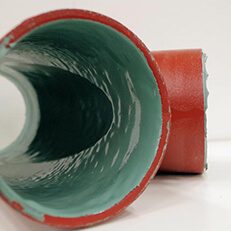 The Biggest Advantages of Liner Tubes
When your customer's pipe has extensive damage, trenchless pipe lining systems offer an effective and long-lasting solution. At Primeline Products, we offer durable liner tubes that work with all of our trenchless tools.
Let's take a look at the biggest advantages of liner tubes for you and your customers!
No Seams or Joints
Seams and joints allow infiltration, leaks, and tree root intrusion to occur. Our liner tubes are effective in preventing these issues. We make the liner tubes in custom lengths and diameters for an exact fit. With no seams or joints, the restored pipe resists debris buildup and clogs.
Accommodates Complex Configurations
Liner tubes accommodate complex plumbing configurations. When installed with our state-of-the-art trenchless equipment, the tubes perfectly bond to pipes with one or more 45- to 90-degree bends. The hot air or steam curing process prevents any wrinkling and yields a smooth surface that maximizes pipe capacity to the fullest.
Ready for Installation
Once your crew arrives at the worksite, they can begin the liner tube installation project. We offer prepared tubes and deliver them directly from our wet-out facility. Use your existing trenchless pipe lining equipment to install our durable liner tubes.
Made to Last
Our liner tubes offer a lifespan of at least 50 years. They last as long as the pipe and other epoxy pipe lining products. Your customers won't have to deal with another repair or replacement of the pipe, which leads to higher client satisfaction rates and more word-of-mouth recommendations.
With our liner tubes, you'll complete projects in less time, assist more customers, and ensure years of hassle-free plumbing service. We offer liner tubes in a range of sizes for residential, commercial and municipal pipe lining projects.
To learn more about our liner tubes and other trenchless equipment for sale, don't hesitate to reach out to us at Primeline Products today!