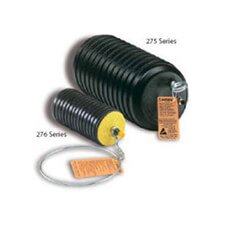 T​​he Big Role That Pneumatic Plugs Play
When you spend your days repairing, inspecting, testing, and replacing pipes, you need pipeline plugs that are made to last. Choosing between mechanical or pneumatic plugs can be a challenge, especially with so many reliable options available. The pneumatic variety of plugs plays a critical role in multiple tasks your plumbing company will do on a daily basis.
As the trusted provider of high-quality plugs of all sizes and types, Primeline Products, Inc., explains the role that pneumatic plugs play.
Leak Location
Finding the source of a leak is critical to human health and environmental safety. Pneumatic plugs and their inflatable and deflatable bladders allow your team to move from segment to segment and quickly find the source of a leak.
Blocking Unused Pipes
From time to time, your plumbers may need to block a segment of pipe. This may be needed for inactivation of a service line or stopping the flow of materials while a segment is being repaired. The resistance of the plugs to acidic, alkaline, and corrosive materials makes them an ideal solution for this task.
Bypassing Unneeded Laterals
Many plumbing setups are complicated. Pneumatic and mechanical pipeline plugs can be used to bypass a lateral line for an industrial, commercial or municipal customer.
Checking Line Acceptance
Pipeline plug tools make conducting line acceptance faster and easier. You'll be able to quickly inflate or deflate a plug before a line goes live.
Increasing Productivity
The right pipeline plug accessories, including hand pumps, manometers, hooks, and cleaning balls allow you to reuse plugs. This adds value and decreases your company's operating costs.
Pneumatic plugs for blocking, testing, inspecting, and locating leaks make your job as a plumber easier and safer. These plugs can be used over and over, making them an excellent value for your business.
For additional details or product specifications, reach out to us at Primeline Products, Inc. today!