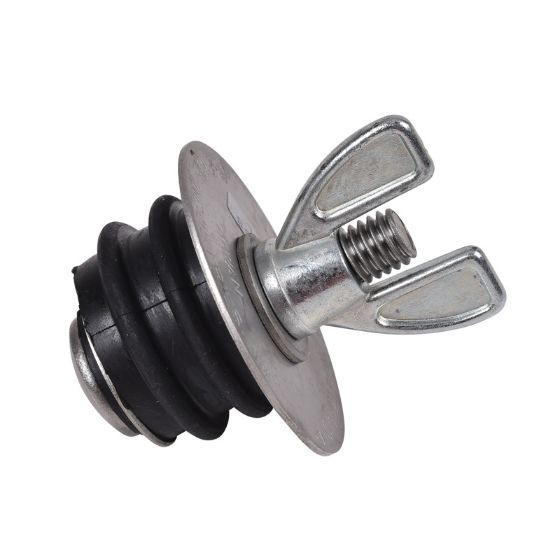 Primary Features of Mechanical Plugs
When you're performing sewer repairs and need to plug pressurized areas, our mechanical plugs are the right choice. They're ideal for a range of applications, and they're designed with safety in mind. At PrimeLine Products, our mechanical pipeline plugs help you complete projects quickly and with accuracy and reliability.
Stay in Place
An important feature of our mechanical pipe plugs is their ability to stay in place. They don't lose inflation pressure. If your repair or pipeline testing takes longer than expected, that's not a problem for our products. We offer eight different types of mechanical pipeline plug tools for use with your other trenchless repair equipment.
Easy to Install
To install our mechanical plugs, you just need a few basic tools and many can be installed by hand. They tighten with rim nuts, wing nuts and T handles. The Hub-Fit gripper plugs include a natural rubber O-ring, which prevents the plug from shifting during the installation process.
Adaptability
In addition to mechanical plugs, we have pneumatic plugs for a wider variety of applications and sewer pipe sizes. Choose our Kwik 'N Sure plugs for water line stub-outs. The Petro Econ-O-Grip and Econ-O-Grip work as pipe dust covers and testing plugs. The T-Handle Aluminum Gripper is designed for long-term use, and it's available with and without a bypass for added functionality.
Reliable
All of our mechanical plugs allow for full-pressure restraint during sewer pipe testing and maintenance. Choose the Clean-Out Gripper if you're dealing with a pipe that has damaged threads. It works well with cast iron. The T-Handle Aluminum is compatible with concrete, clay and SDR pipe.
Our pipeline plugs are easy to install, even in tough work conditions. They accommodate a wide range of applications, and they're an essential part of your trenchless repair accessories and tools. To learn more about our mechanical plugs, contact us at PrimeLine Products today.