PrimeLine Products Inc., is a national distributor of virtually any type of underground product you may need including pipeline plugs, deflection gauges, air testing equipment and accessories. We feature products manufactured by Cherne Industries, Inc.
Download the 2019 Cherne Catalog
PrimeLine Products, Inc. offers several high-quality pipeline plugs that your trenchless rehabilitation company can use to seal pipes while you successfully complete your residential, commercial, and industrial projects. We are proud to feature pipeline plugs manufactured by Cherne ® Industries, so you can feel confident that you're always getting a consistent, reliable, and innovative product to meet your operation's needs, expectations, and technical requirements.
The wide range of lightweight, durable, easy-to-install pneumatic plugs we offer can help your team temporarily close off sewage and drainage systems for inspections, cleanings, and repair activities. We have multiple sizes so your plugs can fit securely into a wide variety of pipe materials and diameters.
The pneumatic plugs can be inflated using extension hoses and installed using remote pole systems. These safety features allow them to be inflated in areas away from the work zone and reduce the likelihood of causing harm to your technicians.
One of our top-selling pneumatic pipeline plugs is the Single-Size Test Ball ® plug. It has been in service for 50 years and continues to help our customers get the job done right. The Single-Size was designed to test drain vent and waste systems and can be a staple in your arsenal of plumbing tools.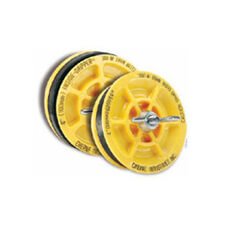 Unlike pneumatic plugs, mechanical pipeline plugs have solid seals that don't allow for the release of inflation pressure. They can help you tighten the rim nuts around the area of the pipe plug, making them an excellent tool to help save you time on your installation projects.
Our quality selection of easy-to-maintain and cost-effective mechanical plugs can help your team provide full-pressure restraint in pipes during drain, waste, and vent testing. One of our most popular mechanical pipeline plugs is the Original Gripper ® plug. It can be used in a wide variety of applications and its end-of-the-pipe design is engineered to keep it from falling in. Additionally, its inside-of-the-pipe design should help you locate it inside pipes.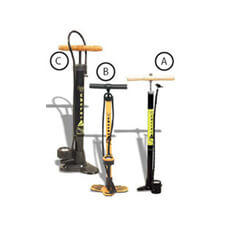 In addition to pneumatic and mechanical plugs, we also offer the tools and accessories your business can use for its underground services. We have extension and inflation hoses that you can use in conjunction with your plugs, protective sleeves to extend the lives of your plugs, poly-lift lines to help prevent damage when using your plugs, and a wide variety of other tools and accessories you may need when working with pipeline plugs.
Our friendly team of industry experts is ready to answer questions you may have about any of our products and services. We strive to offer the most reliable, high quality, and top performance trenchless rehabilitation industry products to our clients and vendors. Our Florida facility has a wide selection of pneumatic pipeline plugs, mechanical pipeline plugs, and related tools and accessories, so let us help you get the equipment you need for your plumbing or contracting business today.
Ready to Order With Primeline?
At Primeline Products Inc., our friendly staff is ready to assist contractors and plumbers with all of their questions and concerns.
Contact Us