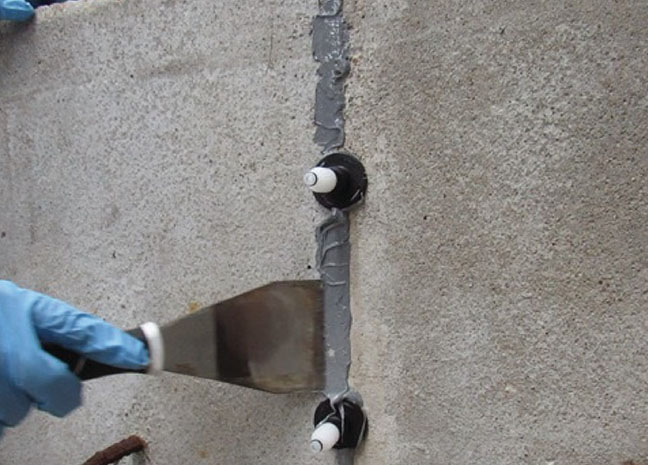 Crack Injection: What You Need to Know
When you discover cracks in pipes, brick or concrete structures, storage tanks, tunnels, these faults must be repaired as quickly as possible. A durable, reliable, and cost-effective method of fixing these issues is grouting. At PrimeLine Products, our range of Avanti chemical grouting products allows you to perform these critical repairs as part of your trenchless rehabilitation services.
Types of Epoxy Resins
Our epoxy crack injection materials include a range of epoxy gels and standard resins. AV-522 Crack Sealing Paste used along with AV-502-Injectable Bonding Epoxy products will enable you to repair cracks of varying widths. These injectable epoxies will not only stop your leaks, but they will also restore the structural integrity of your structure.
Polyurethane Resins
The polyurethane resins react when exposed to water. There are two main types. Hydrophobic and Hydrophilic. Hydrophobic grouts typically have greater expansion and offer less flexibility when compared to Hydrophilic grouts. Hydrophilic grouts if applied above grade, in arid climates or are subject to wet/dry cycles may shrink as the grout loses moisture. The size of the cracks will also determine the type of grout needed. AV-202 multigrout is available in standard or LV (low viscosity) formula. By having a lower viscosity, the grout is able to penetrate smaller cracks.
Other Materials, Equipment, and Accessories
In addition to our expansive collection of chemical grouts, we also stock Deneplug, a portland based cement designed to be applied to flowing water. In addition to the epoxy and polyurethane grouts, we offer Acrylamide and acrylate grouts as well as ultrafine cement for stopping leaks. Our collection of chemical grouting equipment includes pumps, packers, ports, needles and guns for cartridge grouts you need for applying the resin or gel.
Crack injection is a swift process made easier with our high-quality chemical grouts, accessories, and equipment. No matter where the cracks are located, we have the right type of grout for the job. For additional details or product recommendations about our chemical grouting accessories and equipment, reach out to us at PrimeLine Products as soon as possible.