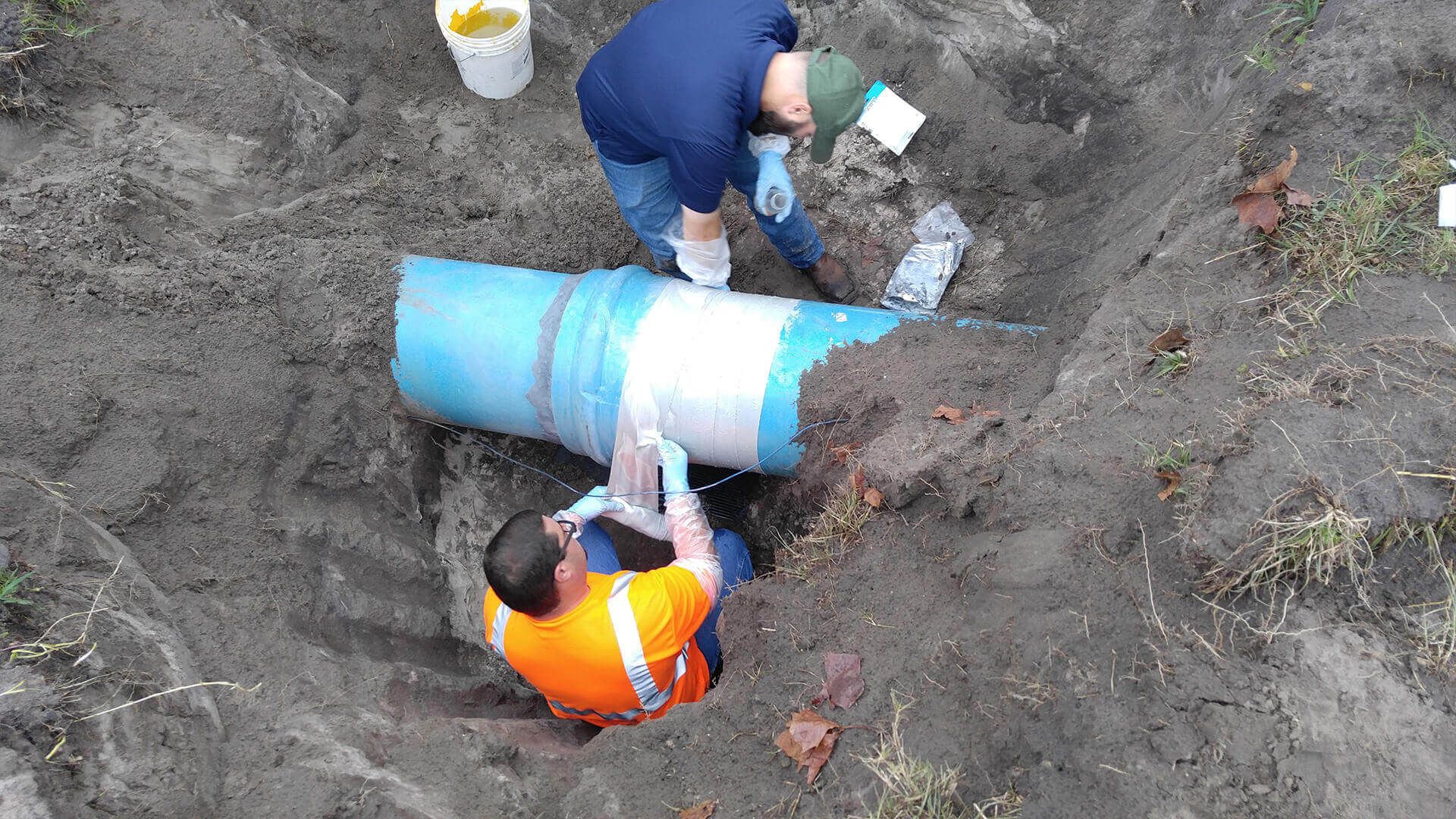 Benefits of Pow-R Wrap for Your Project
When you perform a lot of light commercial and residential pipe rehabilitation services, investing in the right trenchless equipment for sale makes a big impact on your bottom line and customer satisfaction rates. You may hear from customers who express concern about the costs of pipe restoration.
At PrimeLine Products, we offer Pow-R Wrap as a cost-effective solution to various pipe issues. Understanding the benefits of Pow-R Wrap helps you make a confident decision about how to best serve your customers.
Repair Any Type of Pipe
Although epoxy pipe lining products function as the gold standard of trenchless pipe repairs, our Pow-R Wrap solutions fix pipes that aren't compatible with lining. It works on wet or dry pipes made of clay, cast iron, PVC, concrete, copper, rubber, and steel. Use it to fix small issues on pipe or hose exteriors. It also works on rusted or corroded pipes. Pow-R Wrap stays in place on underwater pipes as well as underground pipes.
Quick Curing Time
Your customers don't want to be without plumbing service for any longer than absolutely necessary. Pow-R wrap pairs with our trenchless equipment for fast curing times. After activating the fiberglass material with water, it cures within 90 minutes. This reduces project completion time, enhances your productivity, and satisfies your customers.
Endures Harsh Conditions
Many pipes in disrepair are located in harsh and extreme environments. Pow-R Wrap maintains its strength at temperatures up to 425 degrees Fahrenheit. It easily handles the pressure level in standard municipal water mains. Like our other pipe lining systems, the EPA rates Pow-R wrap as safe to use on potable water lines.
Call us today at PrimeLine Products today or fill out our online contact form to learn more about Pow-R Wrap and our other trenchless pipe lining equipment, materials, and accessories!