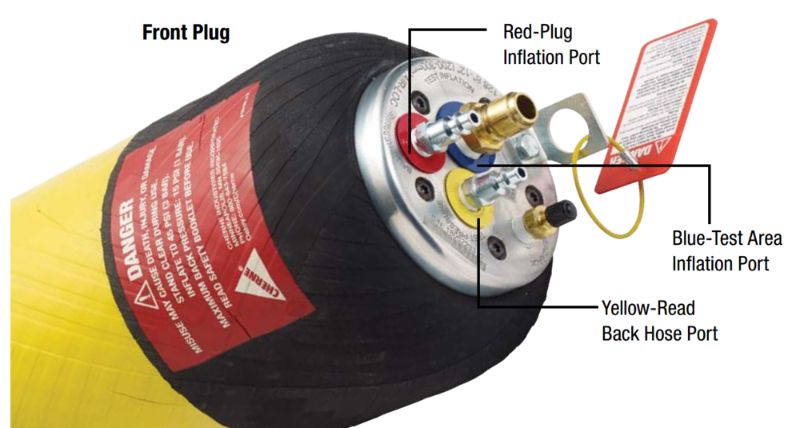 About Our Cherne Tools and Accessories
When you're making pipeline repairs, you will need to check the pressure of nearby lines as well as the malfunctioning segment. At PrimeLine Products, we are proud to stock a range of Cherne tools and accessories that are designed to work with our pneumatic plugs. Read on to learn about the Cherne tools we stock and how they will help you with a range of projects.
Cherne Air-Loc Low Pressure Air Testing Control Panel
When you need to test the pressure in a line, the Cherne Air-Loc low pressure air testing control panel pairs well with our PrimeLine Products pipeline plug tools. The air testing control panel features regulators for controlling the plug pressure. It also allows you to monitor the compressor and test pressure. Pair it with our 3/8-inch or 3/4-inch fill hoses for enhanced adaptability in the field.
Cherne Air-Loc Leak Locator
When you suspect a leak, the last thing you want to do is spend hours trying to locate it. With the Cherne Air-Loc Leak Locator accessory, you'll quickly find the source of the issue. It is also designed for use as a blocking plug. Simply by plugging the fill and read-back ports. Use the leak locator for line acceptance tests. Cherne carries all the sizes to meet your needs, from 4" up to 96 pipes!
Cherne tools and accessories are designed to withstand tough environmental conditions, extreme temperatures and rough handling. Their rugged construction, ease of use, and reliability make them excellent additions to your trenchless pipe rehabilitation equipment. To learn more about the pipeline plug accessories we offer, contact PrimeLine Products today.