A Closer Look at Pow-R Wrap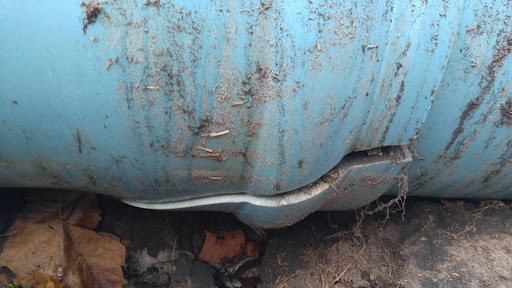 When you offer trenchless pipe rehabilitation and repairs to clients, offering a range of solutions allows you to provide excellent customer care. At PrimeLine Products, we manufacture a range of innovative products that allow you to perform efficient and affordable repairs. One of these products is our Pow-R Wrap.
About the Pow-R Wrap
When replacing, soldering, welding, or cementing a pipe is not a cost-effective or time-efficient solution, the Pow-R Wrap is a great alternative. This piece of trenchless method of repair can be used to fix almost any size pipe. Plumbing professionals use it to repair pipes that have split, broken, or cracked.
Pow-R Wrap Features
The Pow-R Wrap is an excellent solution to repair a pipe if you have access all around the pipe. It can be used on any type of pipe, including cast iron, HDPE, clay, concrete, and more. You can even use it on pipes that are underwater. The versatile Pow-R Wrap endures tough conditions and varying environments with great success.
Versatile and Durable Equipment
The wrap is water-activated, and it's made of fiberglass. It withstands temperatures up to 425 degrees Fahrenheit. With a curing time of just 30 to 90 minutes, service can be restored to the line as quickly as possible.
Benefits of the Pow-R Wrap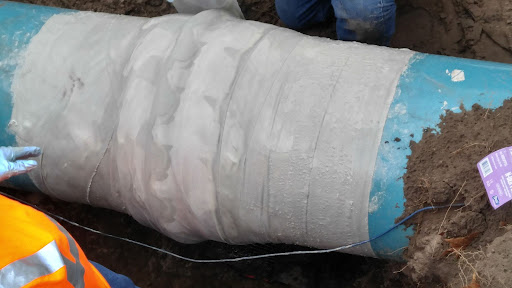 When installed correctly, Pow-R wrap is rated for pressures as high as 600 psi!. It's approved by the U.S. Environmental Protection Agency for use on potable and wastewater pipes and hoses. No tools are required to apply it.
Save time and complete pipe repairs as efficiently as possible with the Pow-R Wrap. Your clients will appreciate the minimal disruption and quick repair time with this method of fixing a broken pipe or hose. To learn more about it and our other trenchless equipment for sale, contact us at PrimeLine Products today.