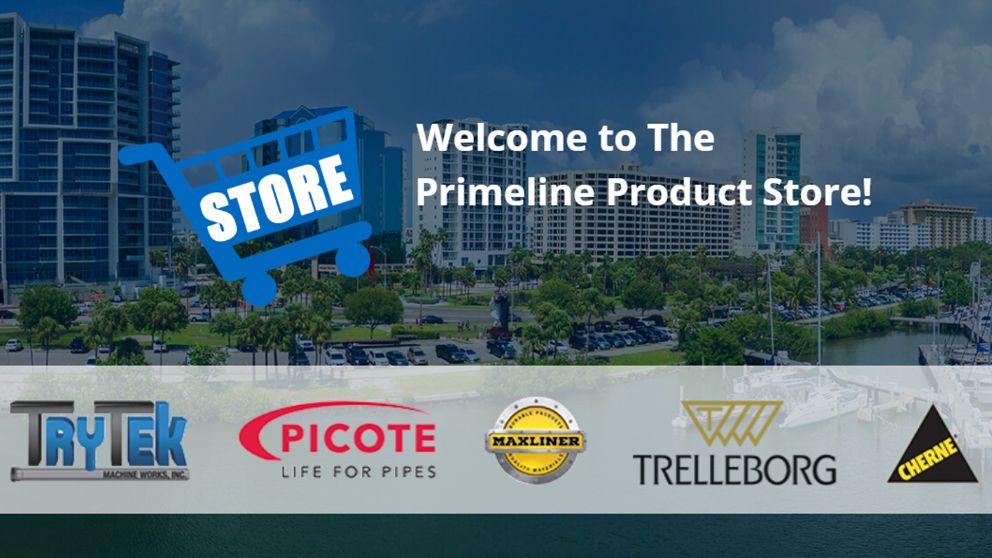 We Help Contractors Provide Lasting Pipe Restoration Services
Many American neighborhoods, retail and commercial districts have aging infrastructure. Municipal infrastructure is also crumbling, so your business will likely perform a lot of pipe restoration services. Trenchless pipe lining systems minimize disruption to your clients, allow you to perform speedy service, and last for decades. Find out how PrimeLine Products helps you provide pipe rehabilitation services with lasting results.
Inspection
Before you set up your trenchless equipment on a worksite, we recommend performing a video inspection. This can be done with a single access point. With a high-resolution camera, you'll be able to see exactly what's going on in the pipe and where the problem is located.
Cleaning
If the problem in your client's pipe is grease, tree roots, or other buildup issues, we offer equipment to clean any obstruction. If tree roots have damaged the pipe or harsh chemicals have eroded it, you'll then be able to start the relining process with ease. Our trenchless pipe repair equipment allows you to dig just one access point for cleaning, and the same access point can be used for apply a protective epoxy coating, or when the pipe has been structurally damaged, you can insert a new epoxy liner and avoid digging it up to replace it with a new one.
Relining
With our liner tubes, lining resin, and other epoxy pipe lining products, you can restore any length, material, or type of pipe. Our products create a seamless interior surface that will not rust, corrode, split, crack, and stop all infiltration. Our specialty liners can even be used in areas where the pipe diameter changes. They can also handle bends and we have products to re-open connections. Our Maxliner, lining guns, efficient cutters, and electric rollers deliver results that last for decades.
Our full range of pipe lining, repair, and restoration equipment allows you to expand your array of services and get more done. Each of our precision-engineered tools, accessories, and machines is designed with input from plumbing and contracting experts such as yourself. To learn more about our trenchless equipment for sale and how we can help you provide top-notch services to your clients, contact us today.