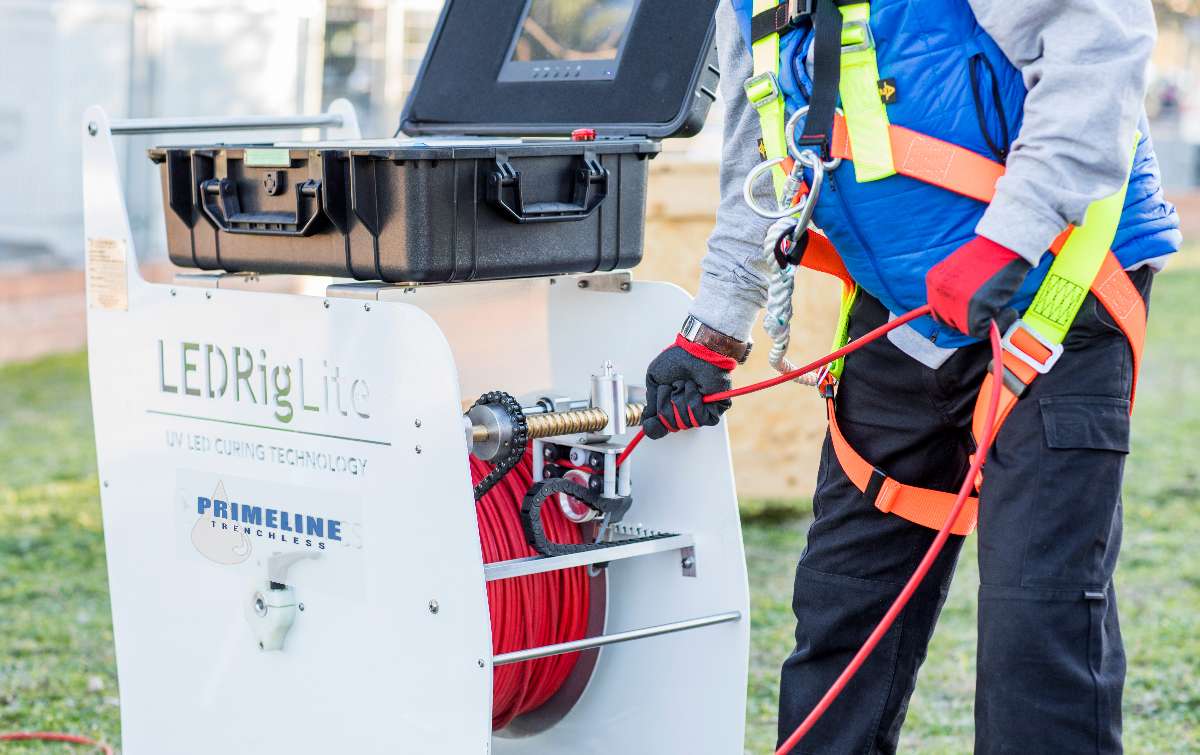 A Look At SpeedyLight+ LED
At PrimeLine Products, we bring the latest in trenchless products and technologies to contractors like you. We hand-select the right tools, accessories, and materials that we know will help you increase productivity, profitability, safety, and customer satisfaction. The SpeedyLight+ LED, manufactured by PRT, offers essential features that will give your business a big boost.
Innovative LED Technology
The SpeedyLight + LED uses UV LED curing. This innovative process offers a curing speed up to six times faster than other methods. By eliminating the downtime of your crew having to wait for hours for the pipe liner to cure and the hassle for your customers, you'll gain productivity and promote a sense of satisfaction among your customers.
Plug in Anywhere
Using the SpeedyLight + LED doesn't require any special outlets or power sources. It uses standard 220-volt electricity. Plug the machine into any available outlet, and you can start restoring the pipe with your choice of trenchless equipment.
Cure the Most Popular Pipe Liners
The SpeedyLight+ LED cures liners made of invertible glass fibers, fiberglass pull-in liners, and felt liners. It works on pipe liners sized for residential, commercial, and industrial pipes. With the interchangeable curing heads, you can quickly move from a residential pipe repair to a commercial or industrial pipe repair. Use it on main and lateral sewer lines.
Rugged and Mobile Design
Your crew may need to perform pipe curing in awkward environments or confined spaces. The SpeedyLight+ LED features a small footprint. Integration of a camera means that you don't have to bring in additional tools and equipment to verify the liner's position and hardness. For longevity and durability, the rolling case resists wind, moisture, and other harsh environmental conditions.
Be sure to head over to our online shop to purchase one. To learn more about the SpeedyLight+ LED, contact us today at PrimeLine Products!