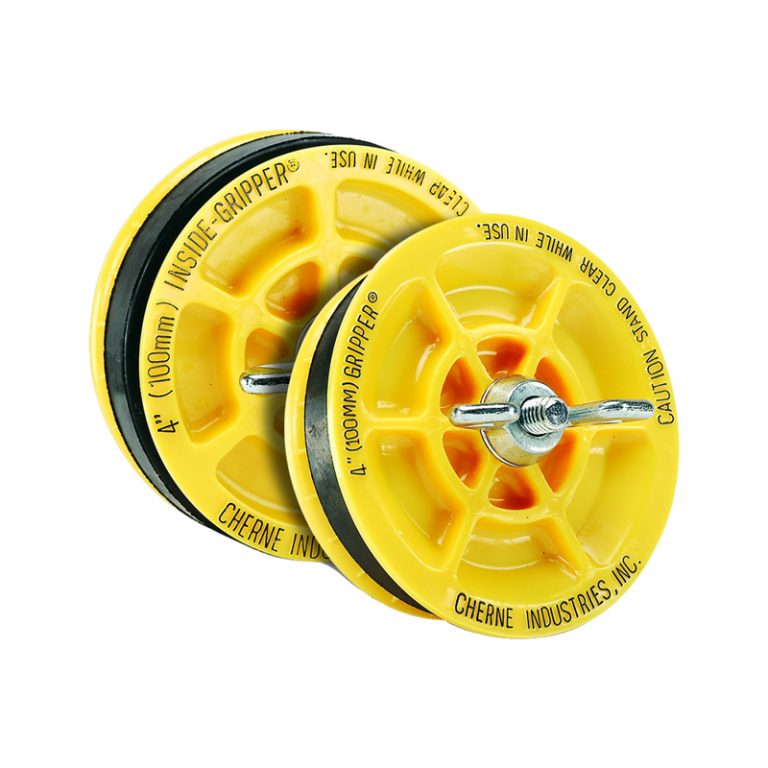 We Recommend The Original Gripper ® Plug
When you need mechanical plugs that are made to last for years or even decades, consider Cherne's Original Gripper® Plug. They provide the durability, long lifespan, and ease of use you need for every application. These classic pipeline plugs also have a strong reputation for quick installation and resistance to all types of hazards. We only recommend high-quality products, and these plugs make the top of our list every time.
Ideal for Long-term Applications
The Original Gripper® Plug is an ideal choice for long-term applications. It will stay in place for decades, making it the top choice for pipes that your customer will no longer use. When you need to seal a pipe in a remote location where access is difficult, you can count on these mechanical pipeline plugs to maintain their seal and strength.
Made of Resilient Parts
Cherne constructed the Original Gripper® Plug with parts that are exceptionally resistant to corrosion. The zinc wingnut holds up well against abrasion, acidic, and alkaline substances. A galvanized steel bolt also provides resistance against corrosion in high-humidity environments.
Easy to Install
When your crew works in tough conditions, you need mechanical and pneumatic plugs that feature easy installation. The extra-large wingnut on the Original Gripper® turns with little effort. When you reach the right torque, these plugs lock into place. The inside-the-pipe Original Gripper® plugs fit as far into the pipe as your application requires.
Compatible With Accessories
The Cherne Original Gripper® plugs work exceptionally well with our pipeline plug accessories. Use these plugs with our test pump or manometer to measure pressure behind the plug before completing the tightening process or after tightening the nut.
We invite you to purchase the Original Gripper® Plug by Cherne or any of our durable pipeline plug tools and accessories today. For more information on these and other products that are part of our inventory, reach out to us at PrimeLine Products today!