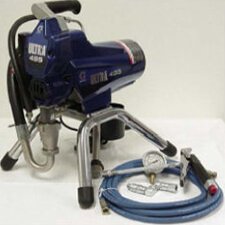 Top Reasons Avanti Chemical Grouting is Popular
Injected chemical grouting allows your crew to halt the intrusion of groundwater, soil, or other substances into an area where you don't want them. Avanti chemical grouts maintain a solid reputation for their longevity, performance, and cost-effectiveness. At PrimeLine Products, we proudly offer Avanti's chemical grout products to help ensure a successful result on your joint or manhole sealing project.
Durable and Strong
When you apply Avanti's chemical grouts with our chemical grouting accessories and equipment, you'll benefit from the grout's strength and durability. Avanti products feature unparalleled compressive strength, making them ideal for crack injection. The grout also handles abrasion, shifting, pressure, expansion, and contraction on metal pipes. It forms a permanent bond with the pipe, preventing any substances from getting in or out.
Wide Range of Uses
We recommend Avanti chemical grouting products for a wide variety of uses. If your crew needs to repair or install underground fiber optics, conduits, or phone and cable lines, Avanti grouts stop moisture intrusion on the pipe. Our team also recommends the grouts for manhole and joint sealing. The grout sequesters hazardous spills and keeps loose, sandy soil in place. Avanti grouts perform at the highest standard for sealing joints and segments on underground storage tanks, including petroleum and septic system tanks.
Easy to Apply and Fast Curing Time
Avanti chemical grouting products also feature easy application. A simple mixing process prepares the grout for loading into our coordinating tools. Once applied, the grout offers a fast curing time, which enhances your productivity.
When you work on plumbing infrastructure, you need to have the right chemical grouting supplies. Avanti chemical grouting products facilitate a long-lasting and successful project. For product specifications or guidance on selecting the best Avanti products for your upcoming projects, reach out to our team at PrimeLine Products today!