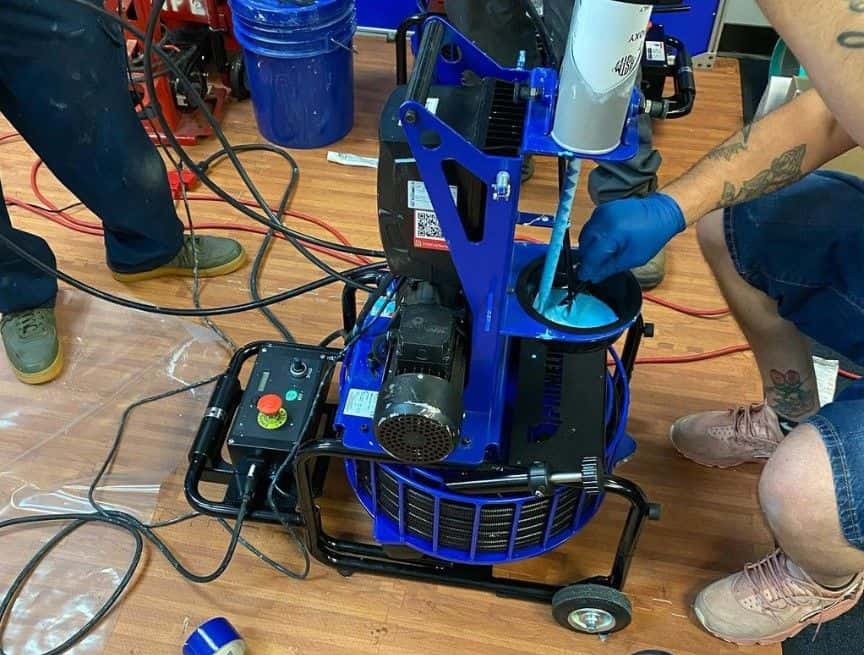 All About Our Training Programs
Getting the most out of your trenchless equipment means investing in training. Educating team members can have massive payoffs in the long term and often improves operating efficiency immediately. As a comprehensive solutions provider in this industry, PrimeLine Products also helps our customers maximize the products they get from us through educational programs.
About Our Training
Our training programs revolve around hands-on experiences and insightful demonstrations under the guidance of expert instructors. Clients can choose an established class structure for their team or customize one of their own to prioritize certain topics.
We strive to make training as accessible as possible, which is why Our trainers can travel directly to your location to conduct the training on-site and in the field. Virtual training for your trenchless pipe lining equipment is also available for some topics and we offer instruction at our complete training center in Altamonte Springs.
Picote Training Programs
These training services are conducted by a Picote Certified Installer with plenty of experience in the field. This gives them a firm command of the product and the demands that personnel will be facing in their daily work.
Picote Cutting and Cleaning
Available in 1-day (basic) or 2-day (advanced) versions that familiarize participants with the essentials of cutting and cleaning with Picote products. This includes a review of equipment setup and maintenance along with advanced segments covering topics like failed CIPP liners and utilizing Maxi Power.
Picote Brush Coating Certified Installer or PrimeLine Trenchless CIPP Certification
These courses include a wide range of topics covering various core issues related to Picote applications. This can include the training necessary to become a Picote Brush Certified Installer or a PrimeLine Trenchless CIPP Installer.
Take the Time to Train
PrimeLine training programs are designed to be accessible, practical, and customizable to fit the specific needs of individual contractors. Please contact us today if you have any questions about our training services as well as our other trenchless solutions!