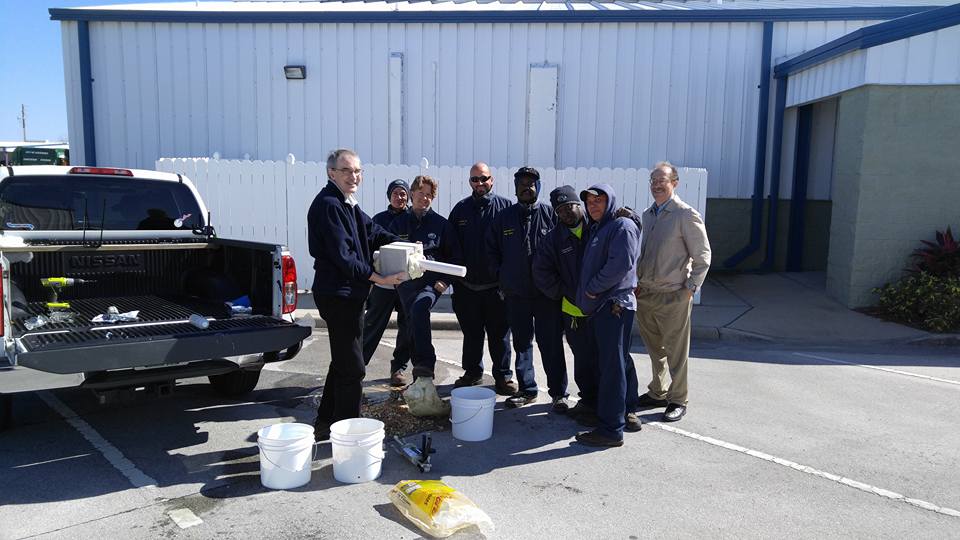 Why Grouting Supplies Are A Must
When you're installing or replacing underground pipes, shifting soils and soil permeability are of the utmost concern. Unstable soil puts your team's safety at risk, and it can also lead to structural and plumbing problems both in the short-term and long-term future.
Chemical grouting, also called permeable, pressure, or cement grouting, is designed to stabilize soil during and after a tunneling or excavation project.
Maintain Safety
Shifting soils and water intrusion from manholes or leaking joints present a safety hazard for workers, property owners, and homeowners. Chemical grouting supplies allow you to stabilize loose and sandy soil before working on an underground pipeline or a building's or home's foundation. Chemical grout defends against contamination from leaking septic systems, oil or gas pipes, and underground storage tanks. The grout also reduces the risk of water intrusion that could negatively impact underground utility projects.
Protect Structures
A high water table, underground stream, or occasional flood presents a risk to structures. Reliable chemical grouting accessories and equipment allow you to create an impermeable barrier around the structure's foundation. By preventing water damage, you're extending the foundation's lifespan and protecting the owner's investment.
Ensure Longevity
When your customers arrange for a pipe or foundation repair, they want the repair to last. They won't want to deal with a similar issue 10 or 20 years in the future. Whether you're repairing a municipal sewer line that requires manhole and joint sealing or rehabilitating a residential customer's sewer lateral, using chemical grout ensures the longevity and durability of the repair.
Avanti chemical grouting ensures a long-lasting and successful result for your trenchless pipe rehabilitation project. Its rapid curing time, ease of application, and durable results make complex jobs easier, which makes it a must for success.
For more information about chemical grouts, contact us at Primeline Products, Inc. today.