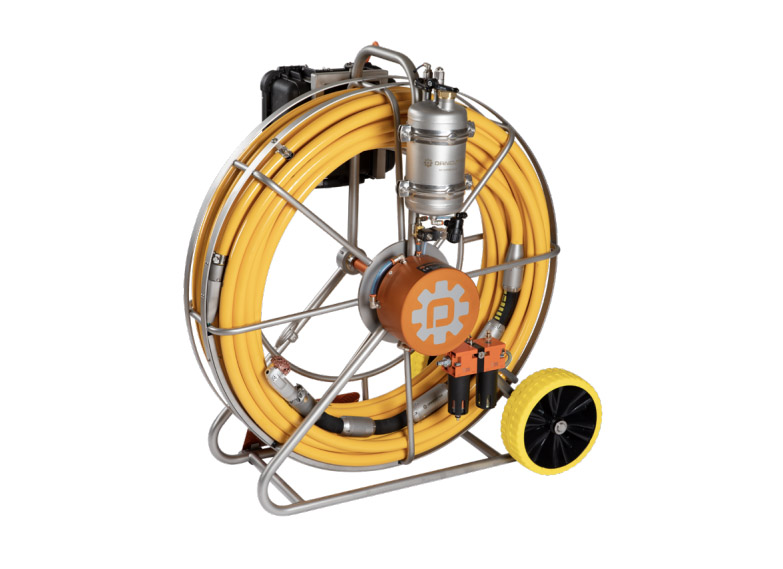 How Dancutters Aid in Performance
When you need to cut, mill, grind, or open access to mains and laterals, look no further than the Dancutters we offer at PrimeLine Products. Known for their durability and adaptability, Dancutter tools help contractors accomplish more when working on water and sewer pipes. With a Dancutter in your utility truck, your productivity and range of services will grow.
Enjoy Simple Setup
Dancutter tools advertise single-person operations. With only one member of your crew needed to operate this equipment, the rest of your employees can work on other sites or assist with other aspects of the project. Aside from the advantage of a quick setup, Dancutters also work with hydraulic pumps for additional convenience. On the other hand, the stainless steel frame with wheels allows your crew to easily transport the Dancutter to and around the worksite.
Accomplish Multiple Tasks with One Tool
Switching from one piece of equipment to another takes a lot of time and creates additional tasks for your crew. With the Dancutter tools, your technicians can cut, mill, and grind PVC, stainless steel, copper, cast iron, clay, concrete, and epoxy liners. All these, without the hassle of having to stop and clean different equipment between tasks.
Take Control of the Steering Unit
The steering unit for Dancutter tools uses twin joysticks, offering enhanced control over the direction, rotation, and speed of the equipment. The user-friendly controls come with a 12.1-inch color display, which shows the exact location of the cutter inside even the most complex pipe configurations. The control unit also features inlet and outlet ports that allow for connecting a video recorder, a computer, an external camera, and even virtual reality goggles which Dancutter offers as an accessory option for its tools.
To learn more about Dancutters and how they can help your contracting business, get in touch with our team at PrimeLine Products!