Air-Loc® Pressure Testing Systems
The Cherne Air-Loc® Low-Pressure Air-Testing System has been successfully used for testing sewer pipe installations for over 40 years.
This method of testing pipelines had proven to be the fastest, most economical, and accurate method of testing pipe. It allows you to perform tests as prescribed by ASTM C 828, C 924, and F 1417.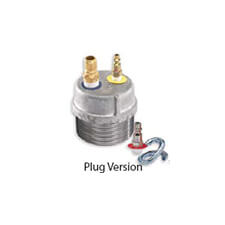 Air-Loc® Conversion Kits
Air-Loc® Conversion Kit Features:
Converts Muni-Ball® plugs to air test plugs
Available for line acceptance and/or leak location tests
Equipped with:
Colored discs coded to hose connections
Conversion set up instructions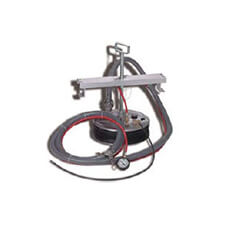 Air-Loc® Manhole Testers
Air-Loc® manhole testers provide the most efficient, accurate, and cost-effective method of testing new, existing, and rehabilitated manholes, per ASTM C 1244.
Vacuum testing identifies infiltration and exfiltration problems by creating a vacuum in a manhole and then monitoring a gauge for vacuum loss. Less expensive and faster than water testing, the Air-Loc® manhole testers´ remote-inflation and monitoring system keep users away from the "danger zone."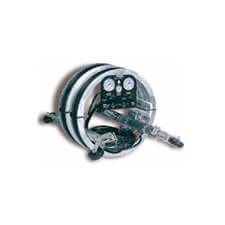 Air-Loc® Joint Testers
Fast, safe, and easy to use, a five-second test determines joint integrity. Cherne´s Air-Loc® Joint Tester is designed to test large-diameter, installed, pre-cast concrete pipe as described in ASTM C1103.
Ready to test with water or air straight from Cherne´s factory-no modifi cations are needed-the Air-Loc® Joint Tester also allows you to pre-test before backfilling. Capable of testing to 15 PSI air or 50 psi water.
Ready to Order With Primeline?
At Primeline Products Inc., our friendly staff is ready to assist contractors and plumbers with all of their questions and concerns.
Contact Us