Providing testing services for your residential, commercial, industrial, and municipal clients can be a valuable part of your business. At PrimeLine Products, Inc. of Altamonte Springs, we offer testing products that you can use in your trenchless rehabilitation business.
The Importance of Having the Best Quality Testing Equipment for Your Business
Any new plumbing, drainage, or venting systems that your business installs will have to be tested to make sure they are gas tight, water tight, and up to local building codes. As a plumbing professional offering testing services to your clients, you should use the best quality equipment to help ensure that newly-installed pipelines will work effectively now and into the future.
Your company may also be hired to complete testing on existing pipe and sewer liner or in other projects like foundation repairs or structural renovations. Regardless of the situation, your business can offer more reliable and efficient service if it's utilizing the most up-to-date, innovative, and practical tools and equipment.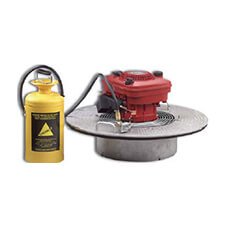 The durable smoke testing equipment that we offer can help your pipe company easily and cost-efficiently locate direct sources of inflow and infiltration in wastewater collection systems. The smoke testing equipment is constructed from lightweight cast aluminum and can be used without traditional smoke bombs or liquid smoke, so it should help your team quickly pinpoint problems and offer viable solutions to your clients.
The Air-Loc ® vacuum/air testing equipment that we offer can help your technicians economically and accurately test pipelines for joint integrity, infiltration and exfiltration, and leak locations. The equipment can be used in sewer pipe installations and manhole rehabilitations to quickly and accurately test for manhole and infrastructure integrity.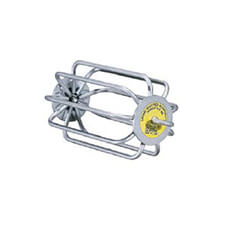 The aluminum fin style and fixed steel style deflection gauges that we offer can help you test flexible sewer pipes for optimal performance. The deflection gauge equipment is rust and corrosion resistant, designed to allow gravel and other debris through, and can be used in various pipe sizes.
The Advantages of Buying Your Testing Equipment from PrimeLine
Many distributors offer testing equipment, but PrimeLine offers you the highest-quality equipment that can meet your exacting standards, better serve your customers, and help grow your plumbing or contracting business.
For over twenty years, our Florida-based company has been a full-service provider of reliable products, solutions, and training for customers and vendors in the trenchless pipeline and concrete rehabilitation industry. We've always placed great value on our customers and strive to continually offer the highest-quality products at fair and competitive prices. Our staff members have extensive backgrounds in the trenchless business and work hard to understand the needs of customers, vendors, and the industry.
Ready to Order With Primeline?
At Primeline Products Inc., our friendly staff is ready to assist contractors and plumbers with all of their questions and concerns.
Contact Us