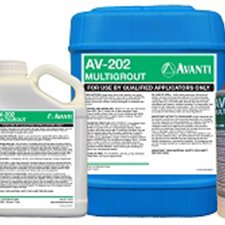 Avanti Chemical Grouts
Since 1978, Avanti International has been the only full-service provider and most experienced producer of high-quality injection grouts in North America which include acrylic, polyurethane, and Ultrafine cements. AvantiGrouts are used world-wide as the go-to product with technical support for municipal, industrial, commercial, and geotechnical applications used to stop water infiltration, stabilize soils, encapsulate hazardous waste, and control groundwater.


Ready to Order With Primeline?
At Primeline Products Inc., our friendly staff is ready to assist contractors and plumbers with all of their questions and concerns.
Contact Us